chitradurga: Karnataka: Chitradurga to get 210ft Basavanna statue | Mangaluru News – Times of India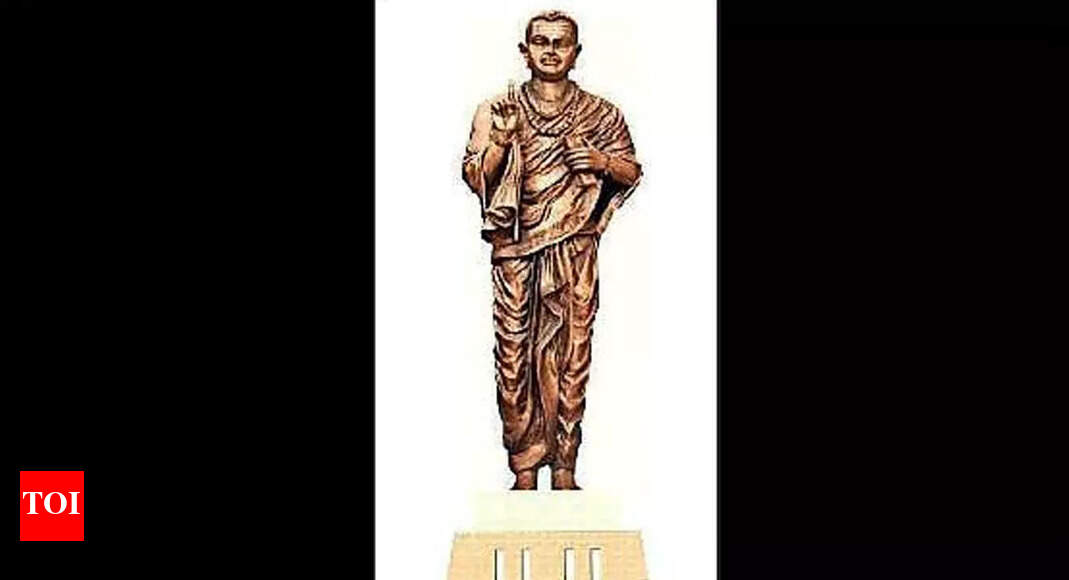 CHITRADURGA: A 210-foot-tall bronze statue of 12th -century social reformer Basavanna is set to come up on a 16-acre land at Sri Jagadguru Murugharajendra Brihanmutt in Chitradurga, about 200km from Bengaluru.
A team of artists from West Bengal are working on the project under the guidance of Tejendra Singh Baoni G, principal of Karnataka Chitrakala Parishat, Bengaluru. The project, along with a theme park that captures the essence of India, is expected to be ready by 2024.
As per the plan, the statue will be installed on a platform built above an eight-storey building at a height of 170ft from the ground. According to BM Jagadish, the project's senior engineer, the basement of the ground floor is designed in the shape of a star (called 'Shatsthala') and its size gradually decreases towards the top.
Inputs from Indian literature, culture and heritage, as well as pictorial representation on the lives and works of other saints from that era will be depicted on all floors of the building. Expert sculptors from across the country have been invited to review and give feedback on the work, sources said.
A 'theme park' depicting a miniature of India with an amphitheatre will be built on 80 acres of land. Hundreds of devotees, NRIs, entrepreneurs and alumni of the mutt institutions have come forward to contribute for the Rs 800-crore project, according to pontiff Sri Shivamurthy Murugharajendra Swami.