Chitradurga: Family marks lamb's birthday with 5 kg cake | Bengaluru News – Times of India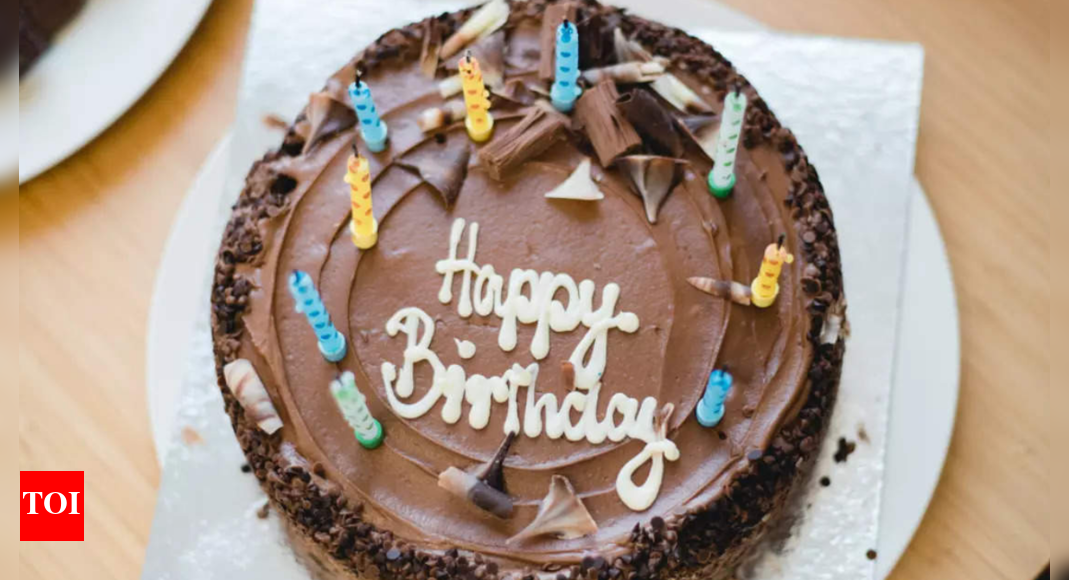 CHITRADURGA: A shepherd celebrated his favourite female lamb's first birthday with a 5kg cake and a gathering of over 30 friends and family members.
S Krishna Murthy of TB Gollarahatti in Hiriyur taluk, Chitradurga district, said the lamb, named Karpi (blacky), is "like my own child and it is difficult to explain the bond between us".
The lamb was born on May 2, 2021. Its mother died a few days later. That is when Murthy and his wife T Manjula started paying attention to it and providing home-cooked food such as dosa, idli and chapati.
"I took the lamb on my motorcycle to the doctor daily after it fell ill. It was suffering from fever and diarrhea and was very weak. I wanted to save the lamb at any cost. It recovered and got attached to me and my wife," Murthy told TOI.
Manjula said: "The lamb stands near the gate waiting for me to come from the field. It will not go inside till I come home in the evening. Whatever we eat, Karpi also eats."
The lamb is tied to a pole inside the house under the ceiling fan to protect it from mosquitoes. The shepherd says he will not sell it at any cost. "We will celebrate Karpi's second birthday in a big way next year," he added.
Source link