Centre pulls up Karnataka over Wistron violence | Bengaluru News – Times of India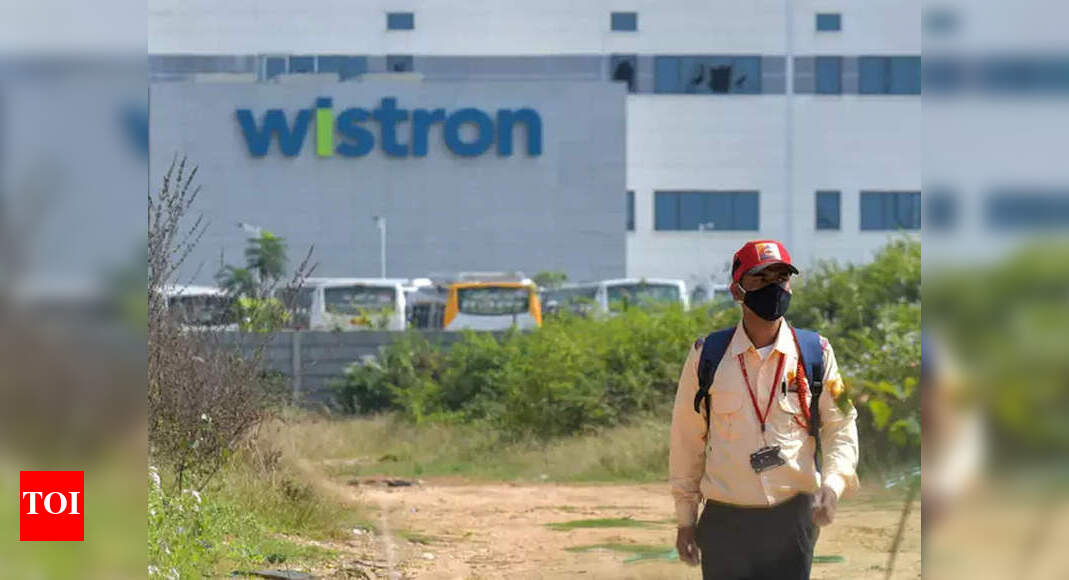 BENGALURU: The central government has expressed 'deep concern' over violence at Wistron's plant in Kolar district where workers went on the rampage over pay cut and nonpayment of salary on Saturday morning.
According to senior officials, Union cabinet secretary Rajiv Gauba on Tuesday held a video conference with Karnataka chief secretary TM Vijay Bhaskar and other senior officials. Niti Aayog representatives, among other officers, were part of the hour-long meeting.
"They asked us to handle the situation deftly and take immediate steps to restart the factory," said a senior official. "They were upset that the government's intelligence-gathering agencies and the police delayed responding to violence," he added.
However, Karnataka minister Shivaram Hebbar said Gauba and other officials appreciated police and labour officials' efforts in handling the situation.
'Take action against delinquent officials'
The ministry of home affairs has sent an advisory to the state over the violence, which is seen as a failure on the part of the law-enforcement machinery, a source said. The advisory said that "necessary measures" must be taken to maintain law and order and infuse confidence "among companies, especially foreign investors". It suggested action against officials found "delinquent in discharge of their duty".
The advisory follows reports that police were late in reaching the spot, as was revealed by a preliminary inquiry.