Call Ho Naa Ho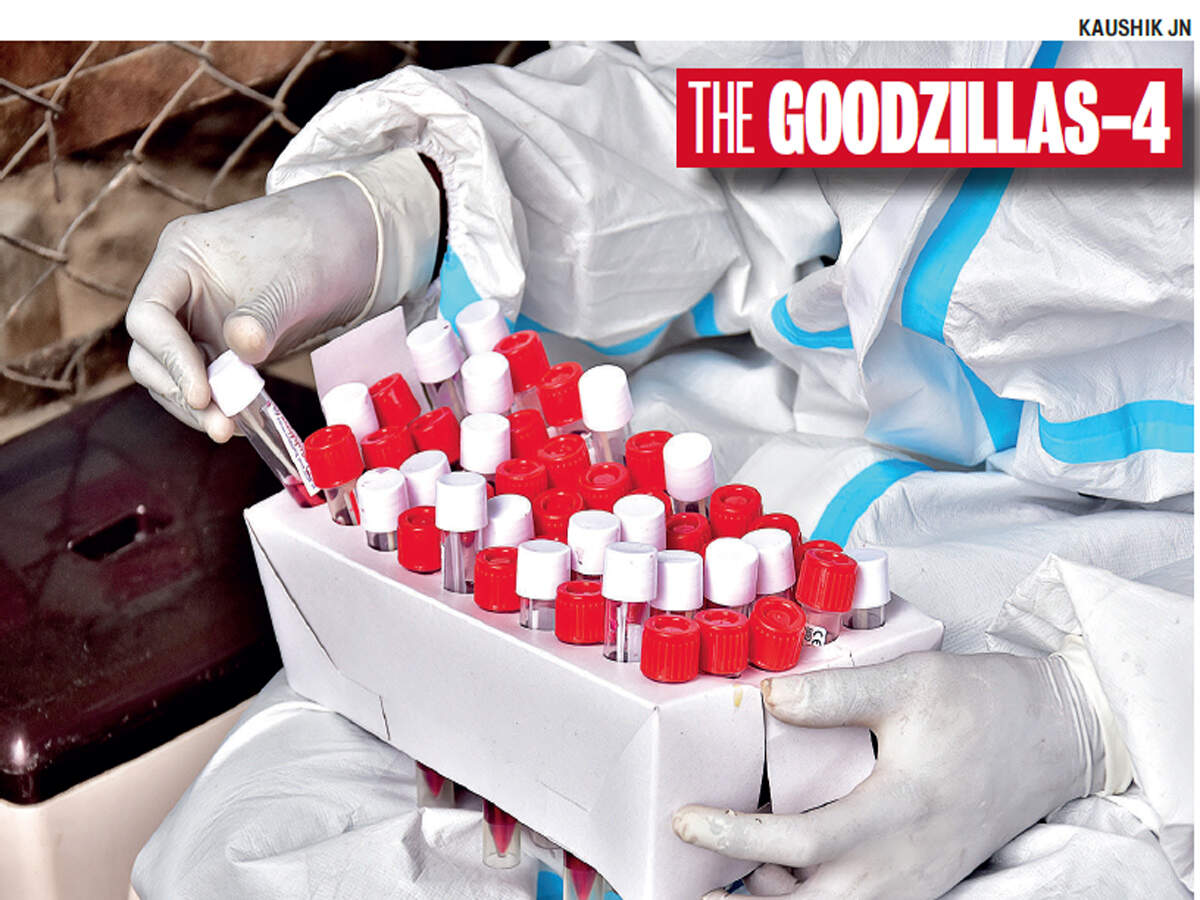 These doctors worked the phones tirelessly, helping people navigate through the pandemic
The pandemic has made us realise the importance of doctors. And no amount of them seems enough when we're battling a virus as infectious as the coronavirus. But as much as they were needed, not many people wanted to meet doctors at their clinics, for non-covid cases especially. Thankfully, quite a few doctors were on "call" – on phones, on Zoom and on WhatsApp. But much like remote work everywhere, the lines between day and night were blurred since medical emergencies don't happen between 9 and 5. These doctors who took to teleconsultation saved the day and many lives.
Dr Haleema Yazdani, MBBS, a general physician with 20 years of experience and eight years in telemedicine with an additional diploma in diabetology and Masters in Digital Health started teleconsultation when covid struck in 2020. She signed up with Step One, an NGO that works with covid patients and has also partnered with the BBMP. These doctors work as volunteers and don't get paid.
"Volunteering was an impromptu decision when the load on hospitals and doctors working on the ground increased, Early triaging and managing moderate patients would reduce the load to some extent. Moreover, people who could not afford medical care could benefit from teleconsultation. I started volunteering last year when people feared going to hospitals."
Dr Hazdani started working with the Emergency Response Team (ERT) too. "During the second wave, I would attend to about 50 calls a day and treat patients. I would help them with oxygen cylinders too. Since last year, I have done over 4,000 teleconsultations. Each session takes about 10 – 15 minutes for covid patients and between 5 to 10 mins for chronic ailments," she said.
Dr Hazdani says she hardly slept when the cases were at their peak because she would get calls through the day and night. "You can't say no to a patient when they call at night. You know it is a dire emergency. During the second wave, I had a fever for ten days and I tested negative for covid. But I didn't stop working. I remember treating a 21-year-old girl who had neglected her symptoms for four days and had a sudden drop in saturation to 75. There were no HDU beds available and I managed to arrange for oxygen to stabilise her. I explained proning techniques and prescribed steroids which I don't normally do. She responded well in 48 hours."
In another case when a man collapsed with a heart attack, Dr Hazdani taught the family how to resuscitate him while they waited for an ambulance. "With timely treatment and CPR, he was saved," she says.
Another doctor who did teleconsultations is Dr Nihad Niloufer, MBBS, who has worked in both clinical and non-clinical fields for eight years each. Dr Niloufer, who was always service minded, says, "Last March, my mother fell and she was admitted to a hospital. She needed 24X7 care and I quit my job to look after her. My husband who is also a doctor started working in the covid ward and isolated himself. I thought this was an opportunity for me to serve those in need and joined StepOne and ERT. I would call the home isolation patients whose condition was not stable and assist them with treatment and monitor them."
During the second wave, I would attend to about 50 calls a day. Since last year, I have done over 4,000 teleconsultations. Each session takes about 10 to 15 minutes for covid patients and between 5 to 10 minutes for chronic ailments
– Dr Haleema Yazdani, MBBS, telemedicine & digital health consultant
She said that during the second wave, her mother's health started to worsen and she had to be under constant observation. "Though initially, I used to attend to 40 patients, later I could manage only 30 a day. Many needed hospitalization during the second wave but through teleconsultation, we managed to arrange for oxygen at home to stabilize their condition until they could get a hospital bed. One of the patients who had just lost her father due to covid had tested positive too. She contacted me fearing the worst and broke down. With her, it was not just managing her covid but her emotions too. After recovery, she was inspired by the voluntary work we were doing and joined an NGO to help others too," said Dr Niloufer.
She said she received lots of blessings from the patients and their families after they recovered.