Cabinet sub-committee to look into Datta Peeta issue: Karnataka govt | Bengaluru News – Times of India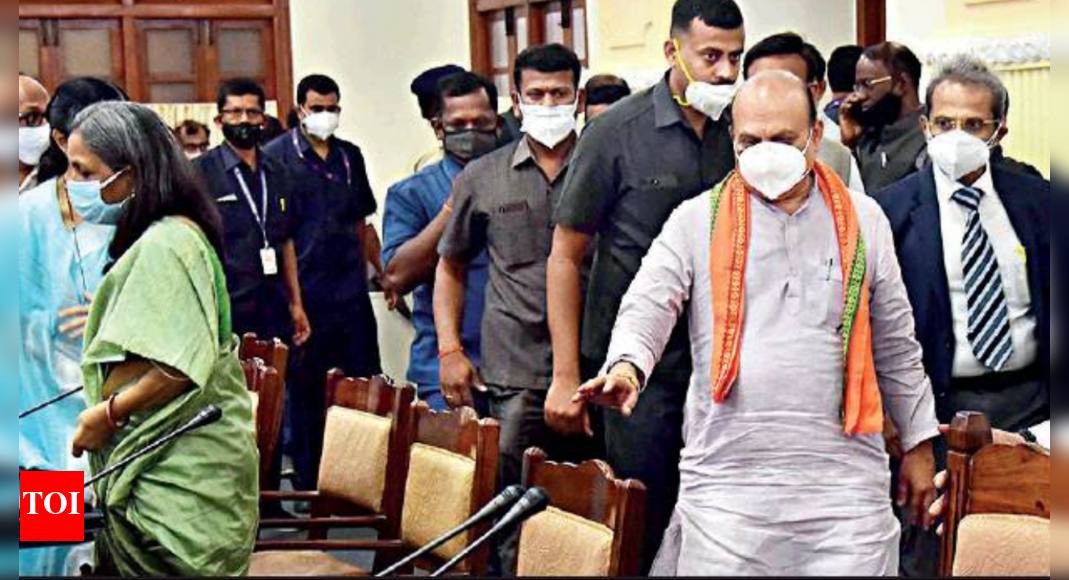 BENGALURU: The state government on Tuesday decided to form two cabinet sub-committees to look into implementation of the high court's directive on Datta Peeta, a cave shrine at Bababudangiri Hill in Chikkamagaluru, and into privatisation of Mandya's Mysore Sugar factory.
Recently, the court directed the government to appoint a Hindu priest at the shrine after quashing a March 2018 government order, which permitted a Muslim priest to enter the sanctum and distribute 'teertha'. Mysore Sugar factory, or MySugar, ran into a controversy after the government proposed privatising it and sugar baron and now-industries minister Murugesh R Nirani showed interest in taking control of the shut facility.
After a cabinet meeting on Tuesday, law and parliamentary affairs minister JC Madhuswamy told reporters that a three-member sub-committee would recommend the modalities for implementing the court directive on Datta Peeta. It will also deliberate whether the government should submit an affidavit before the court. Madhuswamy will head this committee, which will include revenue minister R Ashoka, Kannada and culture minister V Sunil Kumar and muzarai minister Shashikala Jolle.
The other panel will study the issue of MySugar and recommend whether the government should run it or privatise it. Madhuswamy said that this panel would comprise sugar minister Shankar Patil Munenakoppa, Ashoka, water resources minister Govind Karjol, youth affairs and sports minister KC Narayana Gowda. "There has been severe opposition to the privatisation proposal. We are exploring whether it can be run on the operate-and-maintain model by the government. The sub-committee will explore these options," he said.
Late on Tuesday evening, the government also issued orders for the constitution of a third cabinet sub-committee, which will see how various directives issued by tribunals and courts on sharing of river water can be implemented. The committee, headed by chief minister Basavaraj Bommai, will cover issues related to Krishna, Mahadayi and other river disputes. It will also look into land acquisition for the Upper Krishna Project III.
The cabinet, meanwhile, approved a proposal to hike pension from Rs 600 to Rs 800 for those aged above 60 and from Rs 1,000 to Rs 1,200 for people above 65 years under the Sandhya Surakha scheme. Madhuswamy said that the scheme would benefit about 36 lakh people and cost an additional Rs 207 crore to the exchequer.
The cabinet decided to provide Rs 14.6 crore for the Bengaluru police force's modernisation and reduce cut-off years from five to four for promotion of police personnel if eligible candidates are not available for elevation due for eight years. The government also cleared Rs 300 crore for Kharland works, a Rs 1,500-crore project to construct bunds in 20 to 26 rivers and streams in three taluks of Uttara Kannada to regulate the flow of seawater.