Bypolls done, Karnataka health department to scale up testing in segments | Bengaluru News – Times of India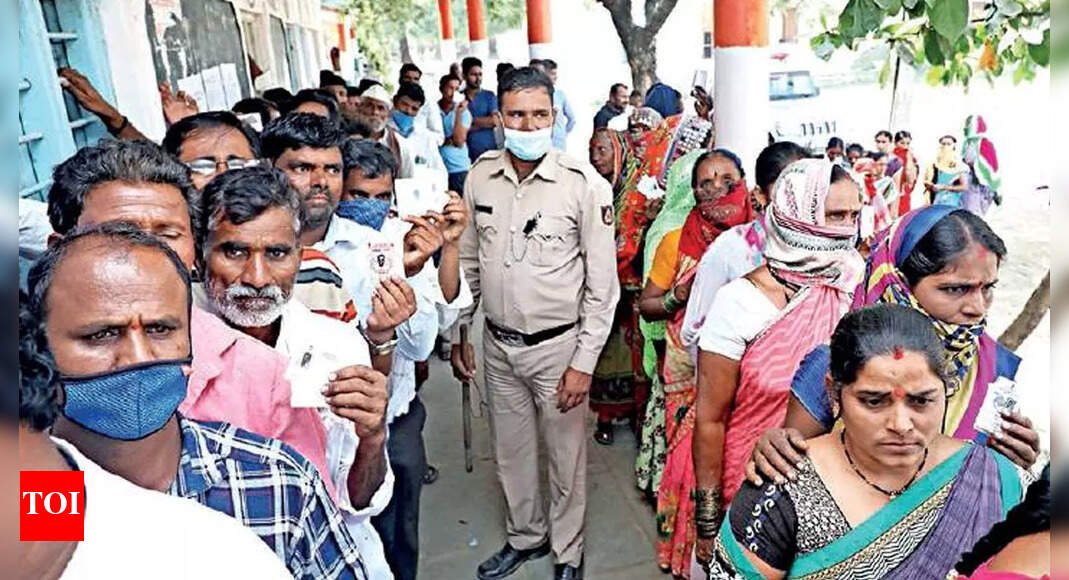 BENGALURU: Apprehensive over Covid-19 protocols being flouted during campaign speeches and rallies, health and family welfare department brass have asked officials to scale up testing by 20% in Hangal and Sindgi assembly constituencies where bypolls were held late last week.
In a circular issued by the state health and family department on October 30, Arundhathi Chandrashekar, mission director, National Health Mission, Karnataka, said there is a crying need to strengthen surveillance activities in Hangal and Sindgi, to arrest the spread of Covid. The department suggests there was widespread violation of Covid-appropriate behaviour, besides crowding during campaigning.
The department has instructed authorities in Haveri and Vijayapura districts to ensure the Covid-19 test is conducted on all officials and staff who were on election duty. The circular has also ordered officials to test senior citizens and people with comorbidities, besides anyone with symptoms in these two assembly constituencies must take the test.
"There was a recommendation from the [state Covid-19] Technical Advisory Committee (TAC) in this regard," said D Randeep, commissioner, health and family welfare department.
The TAC, at its 131st meeting on October 28, recommended that the state government increase testing by 20% in these two seats. "If there are 100 tests happening in these constituencies, we have suggested conducting 120 tests," said a TAC member. However, there is no data available yet on current testing numbers in these two constituencies.
Experts say that prior to the polls, during polling and even on the day the results were announced, there was huge crowding in both constituencies. "The positivity rate across the state currently is less than 1% but Covid is not yet over and there is always a concern of a third wave of infections and the emergence of a new variant," an expert said. "During the recent polls, there was crowding everywhere and there was hardly any compliance towards wearing masks. The need is to ensure that there are no undetected clusters in these areas."
Besides, officers on the ground said, many people from outside Vijayapura and Haveri districts visited the two constituencies prior to, and during, the elections. In Vijayapura, first-dose Covid vaccination coverage has crossed 94%, while it is nearly 85% in Haveri as per CoWin dashboard data on Wednesday.