Buzz back in Bengaluru as shops, eateries reopen | Bengaluru News – Times of India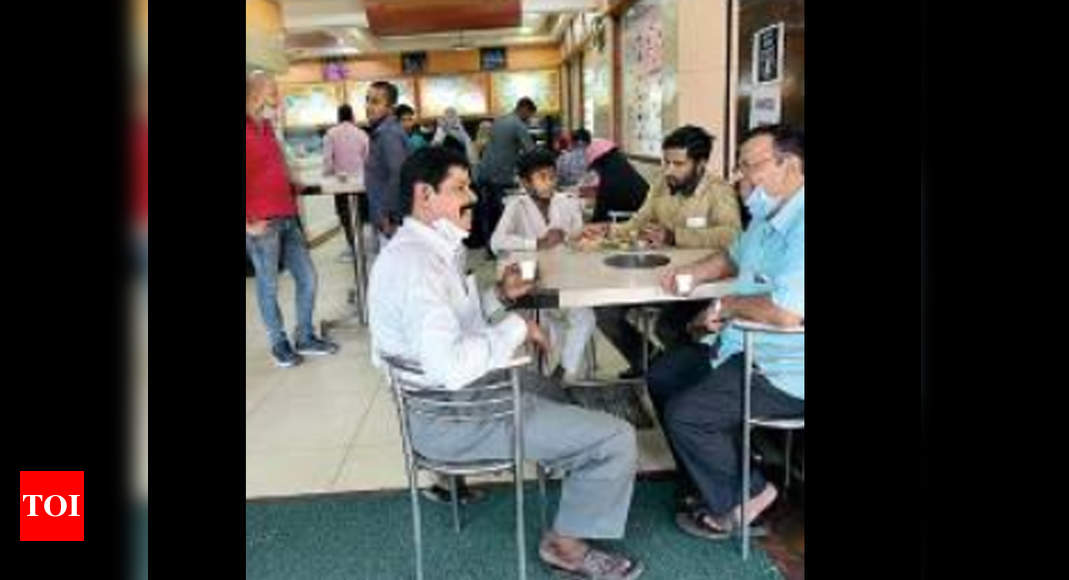 BENGALURU: It was a workday once again after 55 days for photographer Satish Shiva from Udaya Nagar, who got his first assignment on Monday morning to cover an engagement ceremony at a temple in Jeevan Bima Nagar.
Satish was spotted on MG Road, astride a bike on his way back from the job. "The engagement had been put off due the lockdown. Who wants photographers when there are no crowds? I was lucky that they stuck to their plans and asked me to shoot the event," he said.
Bengaluru roads were chock-ablock with thousands like Satish stepping out. With curbs being further relaxed under Unlock 2.0 and many more sectors opening, people were relieved to get back to their daily routines.
While the fresh round of relaxations came into effect from 5 am, many non-essential shops and business establishments opened as early 7 am itself. A garment shop owner in Basaveshwaranagar gave a traditional welcome to his first customer after two months by felicitating him with a Mysore peta and garland.
C Manjunatha in CV Raman Nagar, who opened his automobile battery shop after a long hiatus, was busy cleaning it for most of the day. Day One, though, was good business for the 42-year-old as many motorcyclists visited the shop, worried their batteries had possibly drained out as their vehicles were not in use for nearly two months. "The lockdown was much needed and so is the unlocking as businesses like mine have suffered a lot," he said.
Automobile mechanic sheds, vehicle service centres and automobile spare part shops witnessed good crowds as many wanted to get their two-wheelers and four wheelers fixed.
The wholesale hub of the city, especially Nagarathpete and KR Market, opened after a long gap of 60 days after police forced shops to down shutters on April 22 following a surge in Covid cases. "We have opened exactly after two months. So have many shops selling hardware and tools in the City Market area. But there were hardly any customers," said Anil Talreja, a hardware merchant on SJP Road.
SP Road, home to over 1,200 shops selling cellphone and computer parts, was open as early as 8 am but the clientele was sparse. "We are happy that we are allowed to do business as livelihood of over 1,000 employees and their families was affected," said Anil Jain, who owns an electronics spare parts shop on SP Road.
More autos, cabs on roads:
While essential transportation was allowed much earlier, it was on Monday that many auto drivers and taxi drivers returned to the streets in the hope of finding customers. "During the lockdown, I transported a few patients to hospitals. I didn't get any other customers and I decided to stay home. On Monday, I managed to get three customers and hope to take home some good money and buy groceries," said auto driver Murugan after dropping off his customer on CMH Road in Indiranagar. The hip locality was buzzing with activity as all eateries, garment showrooms and cellphone outlets opened early in the day.
Indiranagar saw a bottleneck, especially on CMH Road and 80 Ft Road, as most stretches were dug up and work was on. Restaurants on these stretches were seen welcoming patrons for lunch, but the turnout was limited.