Bride hunt: Brahmin boys from Uttara Kannada district head to UP | Mangaluru News – Times of India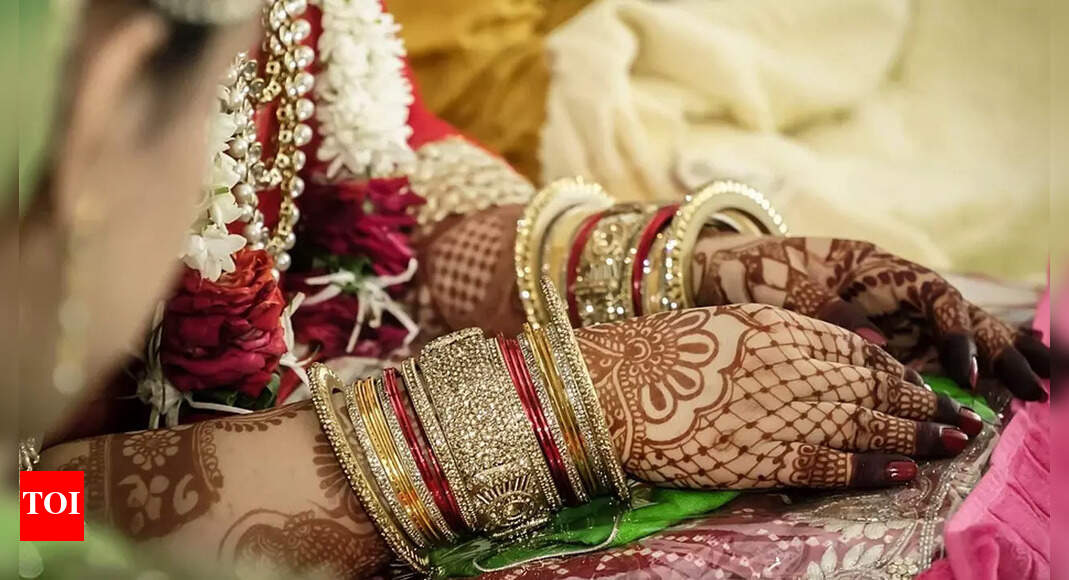 MANGALURU: One often hears parents of Brahmin men of a marriageable age complaining about the difficulties they are faced with in finding a bride from among their community.
Brahmin boys, even those who have obtained degrees, who decided not to venture too far from their homes in the smaller towns and villages of the state's hinterland, are finding it harder still to find brides.
Timely intervention by the Shri Sonda Swarnavalli Mutt in Sirsi, Uttara Kannada district, has come as a boon for many such families.
In the past few years, 40 Brahmin young men have tied the knot with Brahmin women from Uttar Pradesh, guided by the mutt pontiff Shri Gangadharendra Saraswathi Swami. Narayana Hegde Gadikai and Venkatramana Bhat Belli who work closely with the mutt devised the 'Saptapadi' programme, through which the families are brought together.
"Brahmin boys, particularly those who have chosen to become priests, or continue farming in their villages, are finding it hard to find a suitable match, despite being educated. In 2013, when we accompanied the seer on his tour of North India, an expedition undertaken to strengthen Brahminism, we found that Uttar Pradesh was home to an estimated three crore Brahmins. We also found that many Brahmin families in rural Uttar Pradesh are struggling to get their daughters married because the groom's families are demanding exorbitant sums as dowry," Narayana Hegde told TOI.
Following extensive dialogue with families of both Uttar Pradesh and Madhya Pradesh, the Saptapadi initiative was launched, he added. Narayana Hegde highlighted the many challenges they faced when the initiative was first launched.
"The mutt laid down a few guidelines, the first of which was to proactively work towards putting an end to the dowry system. The second was that boys in Uttara Kannada who knew Hindi must consider making a match with girls from North India. It is not easy for either the bride's or the groom's family to travel across the country to verify each other's credentials, nor can we sidestep the difference in cultures.
Gradually, willingness to make the match among families both in Uttara Kannada and in Uttar Pradesh grew, and 40 such marriages have eventualised under the umbrella of 'Saptapadi' programme. All but one of the marriages have been successful, and the doors of the mutt are always open for those couples facing any crisis," said Narayana Hegde.
Manjunath, a Uttara Kannada-based farmer and businessman, married Preeti Mishra from Balrampur in Uttar Pradesh, four years ago, and the couple was blessed with a girl. Preeti said that it took her only a month to learn Kannada, the language she chose to interact with TOI in. "I have not had any difficulty in adjusting to the culture and customs of Uttara Kannada," she said.
Many of the women from Uttar Pradesh who have relocated to Uttara Kannada are well educated.