bommai: Will continue our fight to make Kannada must in schools, colleges: Karnataka CM Basavaraj Bommai | Bengaluru News – Times of India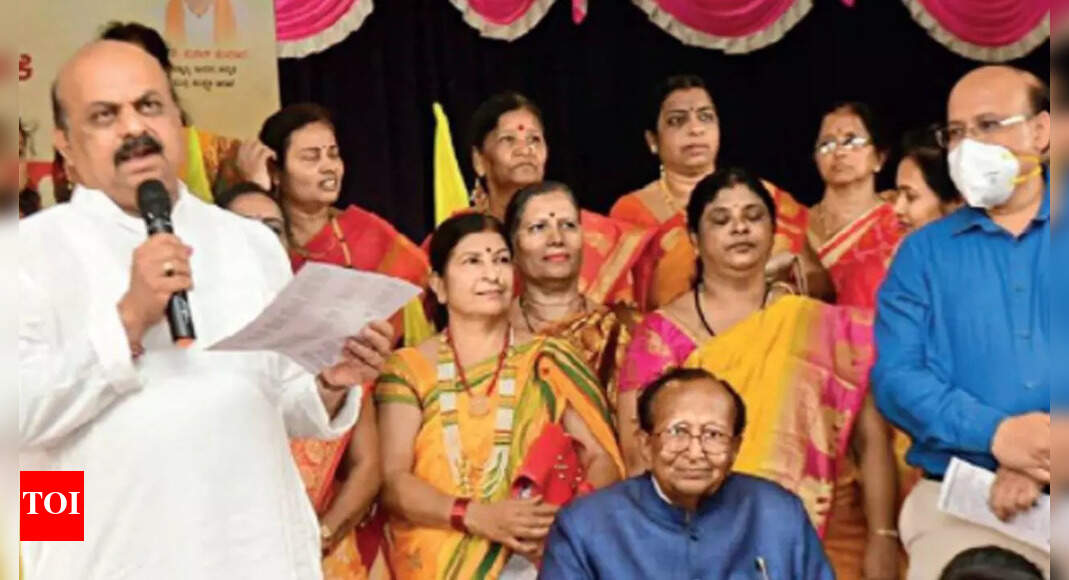 HUBBALLI/BENGALURU: Chief minister Basavaraj Bommai on Thursday said the government will continue its fight to make Kannada compulsory not just in primary and secondary schools, but in degree-level classes also.
"We had brought an ordinance making Kannada compulsory not only in primary or secondary education, but also in degree level. The matter is presently before the high court. We'll continue our struggle for it," he said, after inaugurating Kannada Geeta Gayana, a mass singing programme as part of Kannadakkagi Naavu (We for Kannada) event organised here.
Bommai said the government is also planning an engineering course available in Kannada. "At least 15 colleges have come forward to offer degree courses in Kannada. They are teaching in Kannada and giving degrees in Kannada. We have also introduced the new National Education Policy (NEP) which gives prominence to the mother tongue," he said.
Emphasising that any language grows when it is widely used, the CM said: "Everyone must speak Kannada and use it in daily life to promote one of the ancient languages in the world."
Bommai also sang 'Huttidare Kannada Nadalli Huttabeku', a Kannada movie song and danced to its tune. He joined the group of people in singing songs—'Baarisu Kannada Dindimava', written by Jnanpith awardee Kuvempu; 'Jogada Siri Belakinalli' by poet Nisar Ahmed.
Watch
Will continue our fight to make Kannada language: Karnataka CM