bommai: Karnataka government determined to put Kannada & Kannadigas first | Bengaluru News – Times of India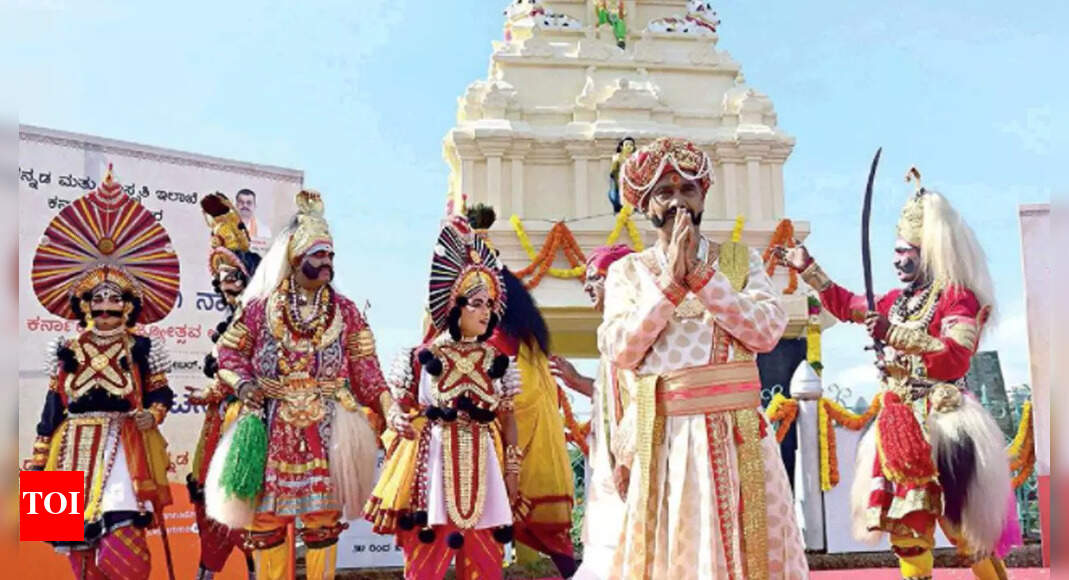 Barely 24 hours after the high court suggested that non-Karnataka students cannot be compelled to learn Kannada or any other language, chief minister Basavaraj Bommai, with passion that could easily have been taken for defiance, said his government will continue to fight to make the language a compulsory subject, not just in primary and secondary schools, but at the degree level as well.
Three days later, Bommai, in his state formation day speech on November 1, pledged that he is committed to establishing the supremacy of Kannada in Karnataka, and promised to reserve 75% of jobs for Kannadigas in both government and private sectors.
Previous chief ministers have made pledges on similar lines. And considering the formidable legal hurdles and political compulsions, it will need iron will and nerves of steel for Bommai's government to keep its word.
The high court's observation is a case in point. The observation was made while the court was hearing a petition challenging the government's policy mandating Kannada as a subject in degree courses. The government had formulated a language policy in accordance with the National Education Policy (NEP), but the court asked the state to redraw some of the lines.
"This is just an example of how any move to protect the interest of locals and local languages in India is riddled with legal and procedural challenges," said Manu Kumar Raje Urs, a language activist. "Bommai must show resolve to face these challenges and deliver on promises."
JC Madhuswamy, minister for law and parliamentary affairs, said the government is preparing to convince the high court that the state's language policy formulated under NEP is in line with the Centre's vision of building the nation based on the country's federal structure.
"We will bring this to the notice of the Karnataka high court," he said.
In line with the Centre's policy, Karnataka has also taken steps to introduce Kannada medium of instruction in professional colleges. Approval has been granted to four engineering colleges — Bheemanna Khandre Institute of Technology (Bhalki), SGC Institute of Technology (Chikkaballapur), Maharaja Institute of Technology (Mysuru) and BLDEB Institute of Technology (Vijayapura) — to teach students from civil and mechanical streams in Kannada.
"This should be expanded to all branches of engineering and all professional courses. Required textbooks and faculty should be made available," said TS Nagabaharana, chairman, Kannada Development Authority (KDA).
Implementation of the Sarojini Mahishi report on jobs for Kannadigas, which has been hanging fire for decades, is another challenge Bommai has accepted with relish.
He plans to ensure implementation through effective industrial policy. A report revised by the KDA states 100% of C and D category posts (clerical and lower assistants) will be reserved for Kannadigas, while 80% of B category posts (supervisory) and 65% of A category (managerial) posts will be reserved for locals. This is applicable to government and private jobs, including IT-BT companies.
"We are committed to implementing this report. We are studying the revised version and the cabinet will decide on approval," said Bommai.