bommai: Karnataka CM Basavraj Bommai off on another trip to Delhi | Bengaluru News – Times of India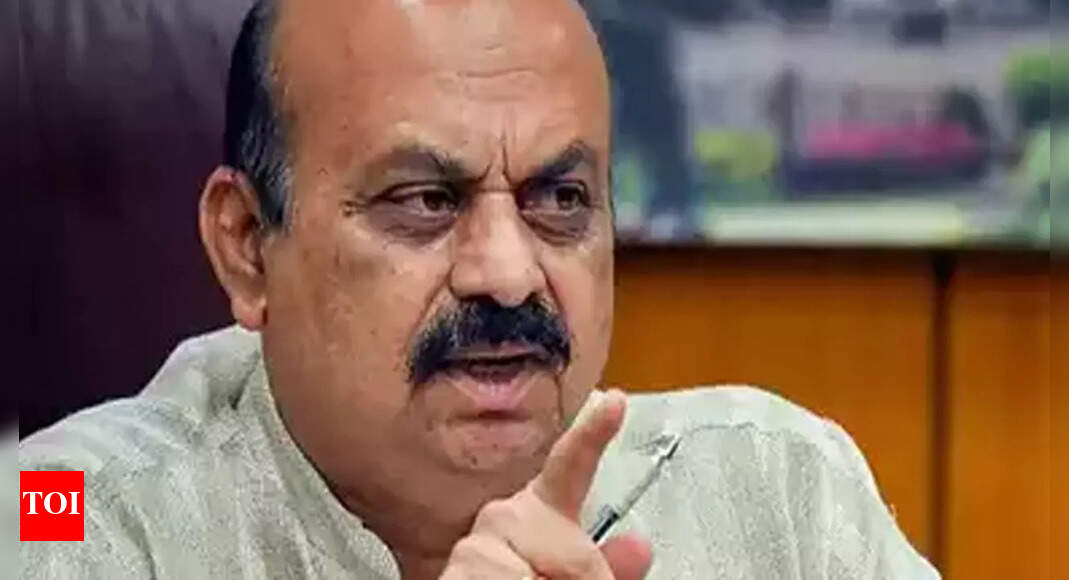 HUBBALLI/BENGALURU: Chief minister Basavaraj Bommai will head to New Delhi on Thursday, his sixth visit in as many months, ostensibly to meet central ministers and the party brass ahead of the winter session of the Karnataka assembly.
The session is scheduled to begin in Belagavi on December 13. Bommai is likely to meet Gajendra Singh Shekawat, jal shakthi minister, and Mansukh Mandaviya, Union health minister. He also plans to meet Union home minister Amit Shah and BJP national president JP Nadda on Friday, but that hinges on securing appointments. On Wednesday, Bommai told reporters in Hubballi that he will speak to Mandaviya about administering Covid-19 vaccine booster shots for healthcare workers. "Frontline workers had obtained both doses six to seven months ago," Bommai said.
"In a recent meeting with experts, the issue of administering booster doses for frontline workers was discussed. We will obtain an opinion from the Union government."
Bommai is expected to discuss the Krishna river water sharing with Shekawat. Recently, the Centre had sought a two-week adjournment on the case in the Supreme Court. Andhra Pradesh and Karnataka are principal parties to the dispute. Sources also say the visit will help gauge the temperature of the central leadership visà-vis Bommai's government in the state, following continued turbulence stemming from corruption charges.