BMTC to run 2k buses on Tuesday; weekly pass costs Rs 300 | Bengaluru News – Times of India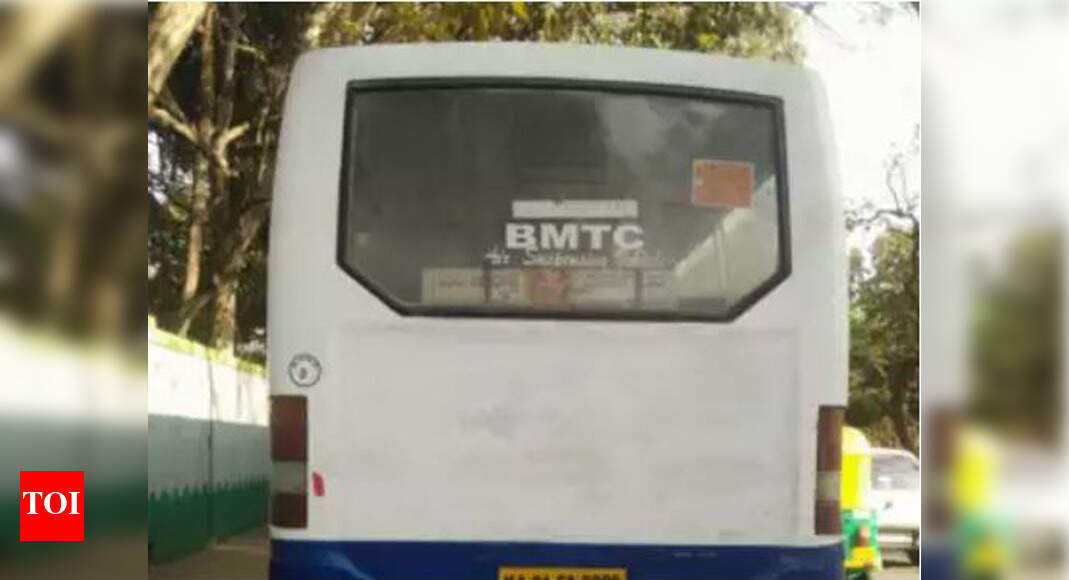 BENGALURU: BMTC, the city's lifeline, will operate 2,000 buses — mainly in high-density corridors — on Tuesday. The number may be increased gradually. The corporation had been running skeletal services for two months due to the lockdown. However, AC buses will be off roads.
Pass particulars
* In a first, BMTC has introduced weekly pass at Rs 300; it's valid in all non-AC buses
* Weekly passes will be issued at bus stations between 7am and 7pm
* Daily passes (Rs 70) will be issued by conductors
* Other types of passes and tickets not allowed
What's allowed, what's not
* Passengers can board the bus only if seats are available
* Use of masks mandatory. Those without masks will be denied entry
* Rear door has to be used for entry and front door for exit.
* Those with fever and other ailments not allowed to travel. Senior citizens, pregnant women and children aged below 10 also not permitted
Cashless travel
BMTC MD C Shikha said passengers will be able to buy daily, weekly and monthly passes to avoid cash transactions. "We have facilitated QR-code based ticketing in 75 buses from 15 depots on a trial basis, which will be scaled up."
Each bus will ferry 30 passengers
We will expand the number of buses in a phased manner. Social distancing norms will be followed and buses will carry only 30 passengers each…All buses have been sanitised and staff will wear masks and gloves. Each employee will have to undergo thermal scanning and use hand sanitisers before duty every day
C Shikha, BMTC MD
————-
KSRTC to run 1.5k buses
KSRTC is planning to operate around 1,500 buses (25%) to various intra-state routes. "The number will be increase gradually," said a statement. With buses are allowed to operate only during the day, KSRTC has scheduled services in such a way that they reach the destination by 7pm. The departure time of various services is: Bengaluru-Mysuru (4pm), Bengaluru-Shivamogga (12pm), Bengaluru-Davangere (1pm) and Bengaluru-Hassan (3.30pm). Passengers will be subjected to thermal screening and tickets can be booked at www.ksrtc.in. Officials said they will operate inter-state buses only after getting consent from the other state.