BMTC junks Rs 70 pass-only system; flat fares from Tuesday | Bengaluru News – Times of India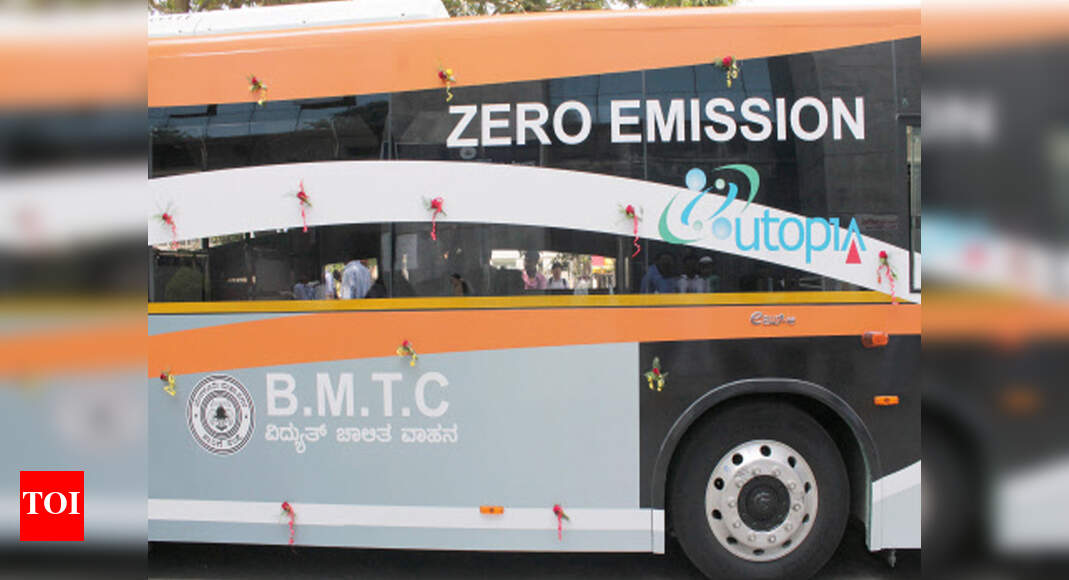 BENGALURU: Under fire for launching a pass-only system that forced even those undertaking short journeys to cough up Rs 70, Bangalore Metropolitan Transport Corporation (BMTC) has decided to introduce flat fares from Tuesday.
Fares have been divided into six slabs: Rs 5 for up to 2km, Rs 10 (3-4km), Rs 15 (5-6km), Rs 20 (7-14km), Rs 25 (15-40km) and Rs 30 (more than 40km). The corporation will operate 3,500 buses from Tuesday, up from the 2,000 rolled out on May 19 when it resumed regular operations. Pre-lockdown, BMTC was following the stage system (one stage is 2km).
"Passenger fares have now been restructured into six slabs from the existing 16. Rounding off fares in multiples of Rs 5 will minimise cash handling as return of small change will be avoided. Passengers need to pay an exact change for purchasing tickets to minimise contact. A maximum of 30 passengers/up to seating capacity will be allowed in buses. No one is permitted to stand," said BMTC managing director C Shikha.
"Conductors will be provided separate bags to collect cash. Digital ticketing (QR-code based) has been implemented in 750 buses so far and will be expanded to all vehicles within two weeks," she said. Earlier, BMTC used to operate 6,161 buses a day. This means around 60% buses will ply from Tuesday.
Officials said they have retained most fares and tweaked some to avoid problems pertaining to change. "Earlier, there were multiple fare structures up to 40km but we clubbed them together. A majority of the passengers will travel only up to 16km," said a BMTC official.
"In view of public demand, the proposal on flat fares was sent to the government. It has been approved," said a BMTC release on Monday. BMTC has taken steps to operate public transport buses with minimal contact through introduction of the pass system in order to reduce the transmission rate of Covid-19. All passengers have to compulsorily wear masks and not cause crowding, it added. Officials said monthly, weekly and daily passes will be issued as per existing rates and procedure.
Many passengers welcomed the decision to roll out flat fares but urged the utility to introduce a cashless facility. BMTC and BMRCL are working to come up with a common mobility card.
BMTC had resumed services on May 19, but only pass-holders were allowed to board buses. It's daily, weekly and monthly passes are priced at Rs 70, Rs 300 and Rs 1,050, respectively. Passengers were not allowed to use any other passes or tickets. In fact, there were instances of non pass-holders being told to get off on Tuesday and Wednesday.