BMTC buses may operate only with seated passengers; no change in fare | Bengaluru News – Times of India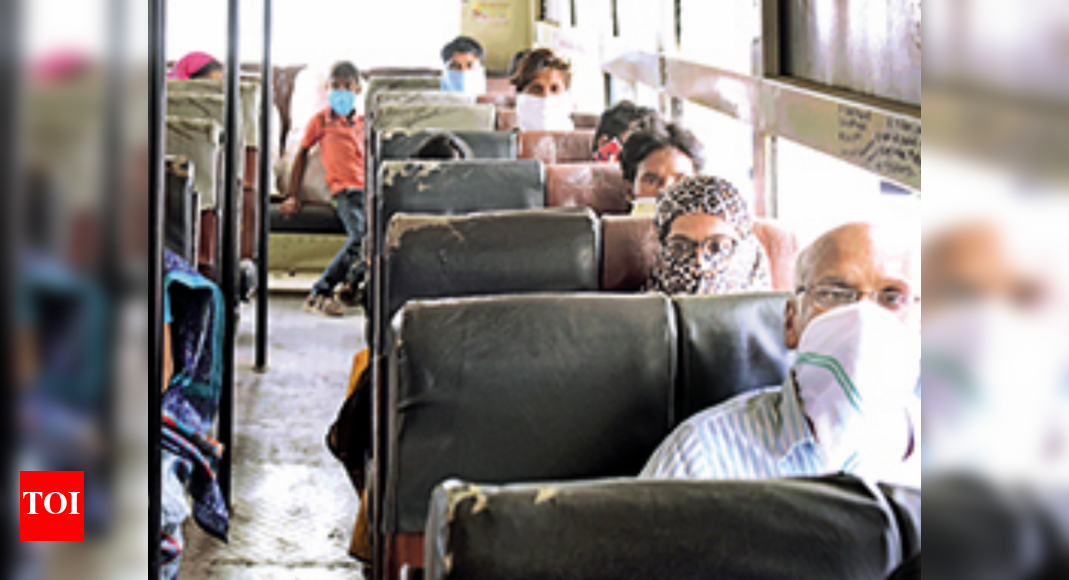 BENGALURU: While the state government is charting out unlock plans, it may allow BMTC to operate only with seated passengers. Standing passengers won't be allowed to prevent overcrowding and to ensure social distancing norms.
However, the cashstrapped corporation has been hit badly by the lockdown and soaring diesel prices. For over three years, BMTC has been demanding a 20% fare increase but the government hasn't given its nod fearing a public backlash. In February 2020, fares of other state-run bus corporations, including KSRTC, were increased by 12%, but BMTC was spared.
BMTC officials said fares have not been revised since 2014 despite an increase in operational costs. And deputy CM and transport minister Laxman Savadi on Tuesday said there's no plan to increase fares for now. "People are in financial trouble due to Covid and lockdown. Those travelling in buses are mostly poor people. We'll consider fare increase only after normalcy returns" said Savadi. However, the government has not announced any financial package for BMTC.
"The transport sector is the worst affected due to the lockdown. The government released Rs 325 crore to pay salaries for April and May to all four corporations. It must provide funds to pay salaries. While cost per kilometre of operating a bus has increased from Rs 60 to Rs 65 after hike in diesel prices, earnings per kilometre has reduced from Rs 45 to Rs 35 after Covid-19. If the fare is not hiked, the government has to bear losses incurred. Otherwise, it should provide Viability Gap Funding," said a senior BMTC official.
BMTC officials said fare revision is inevitable as ridership is unlikely to return to normal levels after this lockdown. BMTC's daily ridership was 36 lakh pre-Covid and reduced to around 25 lakh a day before April 27, 2021 when the government announced the lockdown.
BMTC officials said the majority of its Volvo AC buses are lying idle at depots for over a year due to lack of demand, particularly in tech corridors and airport routes. "The demand for AC buses will be less due to work from home by techies and less air traffic movement," said an official.