bmrcl: Bengaluru: BMRCL's monthly pass proposal remains on paper | Bengaluru News – Times of India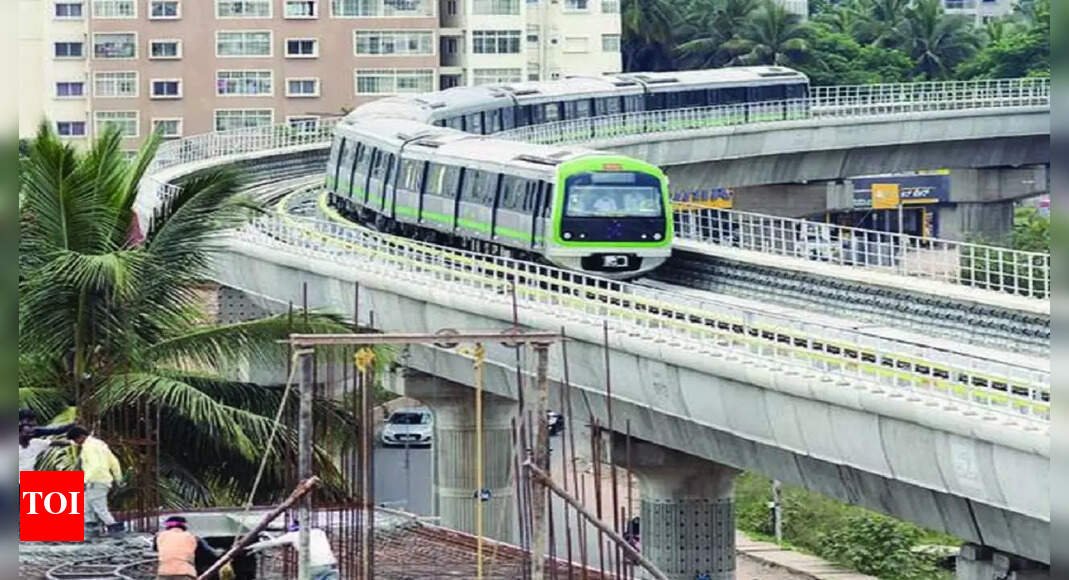 BENGALURU: While the daily ridership of Namma Metro is just 3 lakh now, compared to the estimated 8 lakh in the phase 1 detailed project report, various measures to increase the number of passengers, including monthly passes, are yet to take off.
The comprehensive mobility plan, ironically prepared by BMRCL in 2019, had proposed five major measures. It said Metro operations should aim to minimise end-to-end trip duration and maximise ridership with improved connectivity to station catchment areas.
The measures: One, introduction of monthly subscriptions, 10-ticket sets and other products to give discounted fares to regular commuters. Two, improve operational and fare integration with public bus services for last-mile connectivity. Three, better access to Metro stations through elevated walkways to key economic centres up to 1km away and development of pedestrian footpaths and bicycle lanes within that catchment zone. Four, transit hubs at stations by integration of bus stops, IPT (intermediate public transport) bays and bicycle parking, as well as electric charging infrastructure. Five, real-time passenger information systems, crowd management mechanisms and easy-to-access last-mile modes.
With ridership unlikely to touch pre-Covid numbers anytime soon, especially with work-from-home arrangement, activists say Metro systems in Chennai and Kochi have come up with discounts and monthly passes for passengers to increase patronage. K Pradeep, a techie from Mahadevapura who filed multiple RTIs with BMRCL, said, "It's high time BMRCL introduced monthly passes at an affordable rate. This will mainly benefit daily-wage workers and others while also encouraging more people to switch to public transport. If there is more footfall at the stations, BMRCL could earn more non-farebox revenue as well. When other Metro systems can launch monthly passes, why can't BMRCL?"
A BMRCL official said introduction of monthly passes is a policy decision.