B'luru Tops In Positivity Rate Among Children | Bengaluru News – Times of India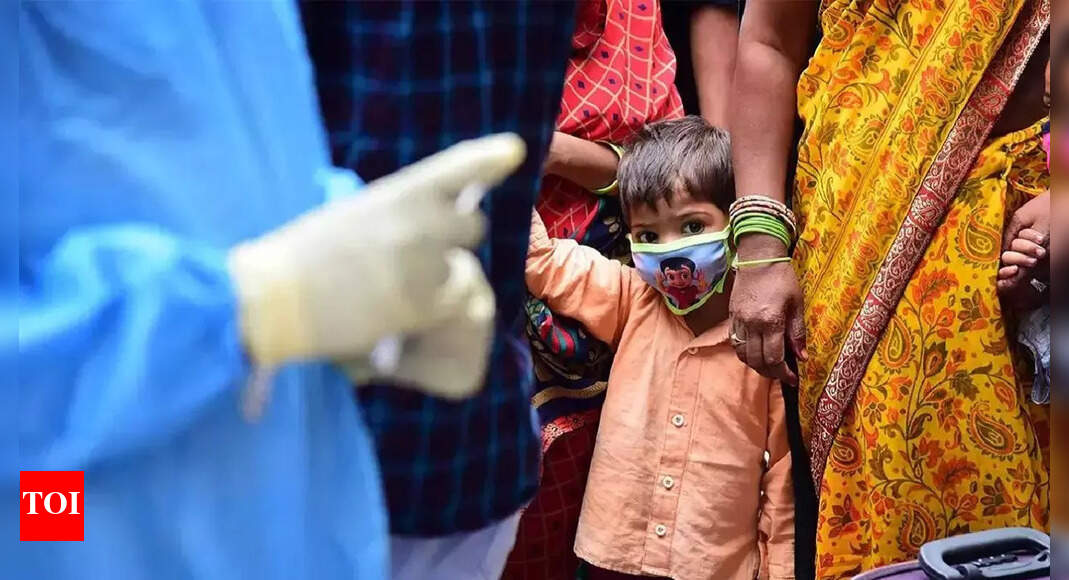 BENGALURU: The Covid-19 test positivity rate is at a high of 9.5% in children aged 0-9 years in Bengaluru, more than thrice the state's average of 2.9%, according to an analysis by the state health and family welfare department, reports Sunitha Rao R.
Shivamogga district stands second with 6.4% positivity rate among the children of this age group. At 5.5%, Bengaluru tops in the test positivity rate among children in the 9-19 age group, too.
According to the health department, of the total 9.7 lakh tests done from January 4 to 10, some 50,783 turned positive for Covid.
Among them, the test positivity rate was 2.9% among children from the age group 0-9 years and 2.4% in the age group of 9-19 years. In Udupi, 3.2% positivity rate has been observed in the age group 9-19, followed by Mandya at 3%.
"For any measure like school closure in the districts, the test positivity rate among children needs to be considered and not the overall test positivity rate in a district," said a health officer. The matter was discussed at a meeting held with the CM on Tuesday. The decision on school closure should be based on the positivity rate, absolute number of cases and any increasing trend in clusters among educational institutions, said D Randeep, commissioner, health and family welfare department.
A majority of the paediatric cases have been mild. "In most cases, we are seeing entire families having symptoms and we tell them to get tested. Most parents do not get their children tested. We inform them of warning signs they must not ignore," said Dr Shivaprakash Sosale, executive board member, Karnataka, Indian academy of Paediatrics.
Twelve kids have been admitted to the Indira Gandhi Institute of Child Health — now dedicated to paediatric cases – in the past one week. "They are moderate cases, not requiring ventilator. We've dedicated one block for Covid and earmarked 90 beds. None of the patients at present have severe form of disease," said Dr KS Sanjay, director of the hospital. At Bowring and Lady Curzon Hospital, three pediatric cases of suspected Omicron were treated. They have since recovered, said doctors.