bjp: MLC elections: Gaining majority a tough task for BJP in Karnataka | Bengaluru News – Times of India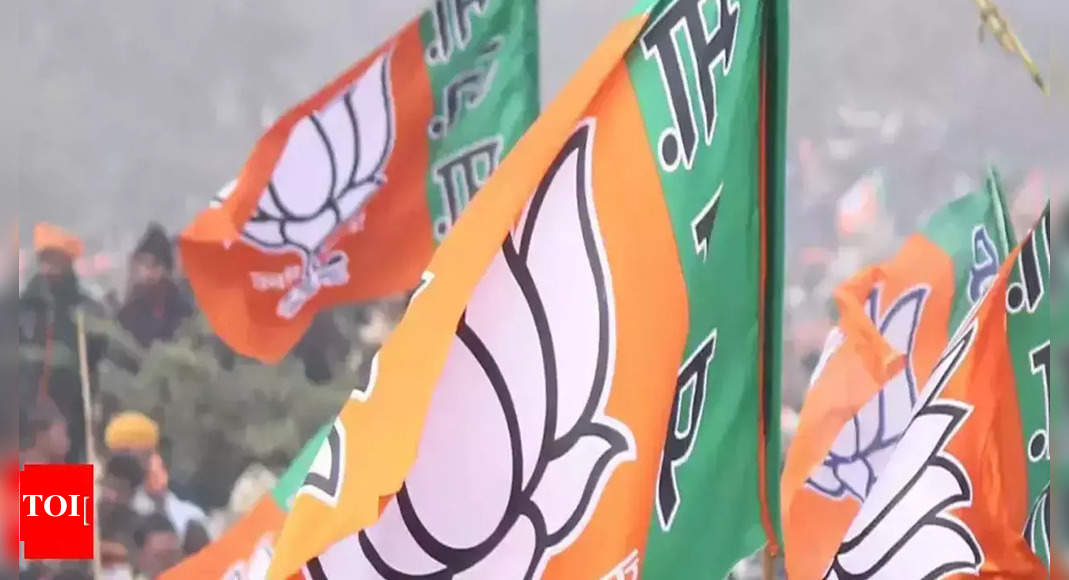 BENGALURU: The upcoming MLC elections from local bodies provide an opportunity to the ruling BJP to secure a complete majority in the upper house.
However, some party functionaries admit it's a daunting task given the serious challenges on the ground.
Of the 25 seats going to polls on December 30, BJP has to win at least 13 to get the magic number of 38 in the 75-member house. Though it has a strength of 32, six legislators will be retiring (in January 2022) and reducing it to 26.
While BJP has allegedly had an understanding with Congress, leaving five seats to opposition party candidates in five constituencies with dual membership — Dharwad, Belagavi, Mysuru-Chamarajanagar, Udupi-Dakshina Kananada, and Vijayapura-Bagalkot — it won't be a cakewalk for the party in the remaining 20 seats from where it plans to contest.
"We are sure of gaining a simple majority in the upper house this time, with the situation clearly in favour of BJP. That said, we can't afford to be complacent, especially considering the complexities of the electorate," said BJP MLC Mahantesh Kavatagimath, who is retiring and likely to get the party ticket to seek re-election in Belagavi.
It is crucial for BJP to achieve a majority in the legislative council for the passage of significant legislation, as it can't always rely on the outside support of JD(S). For example, JD(S) helped the ruling party in passing land reform bills and farm laws but did not back the legislations such as anti-cow slaughter bill.
With the elected members of urban and rural local bodies, barring those of zilla panchayat and taluk panchayat for which elections are yet to be conducted, from across 31 districts being voters in these elections, BJP is sweating it out to woo them. The Jan Swaraj Yatra launched on Thursday is also aimed at preparing the party for the MLC polls.
Each district has about 3,500 voters, of which members of gram panchayats, who technically have no party affiliation, form a major chunk.
For instance, there are 6,697 members across 498 GPs in Dharwad constituency, which has two MLC seats covering Haveri and Gadag districts as well, and only 858 from other local bodies, including city corporation, city municipal council, town municipal council and town panchayats.
"Gram panchayat members' votes are going to be crucial. Since there are a majority of Congress-backed GP members in almost all districts, it won't be easy for BJP to get the required number of seats," said KPCC working president Saleem Ahmed, who is the likely candidate for the second seat from Dharwad.
Congress had sprung a surprise by defeating BJP in 2015 MLC polls in its bastion Shivamogga. Similarly, JD(S) suffered a shocking defeat at the hands of Congress in Hassan the same year.