bjp: Karnataka: Will pass anti-conversion bill in Belagavi, says KS Eshwarappa | Mysuru News – Times of India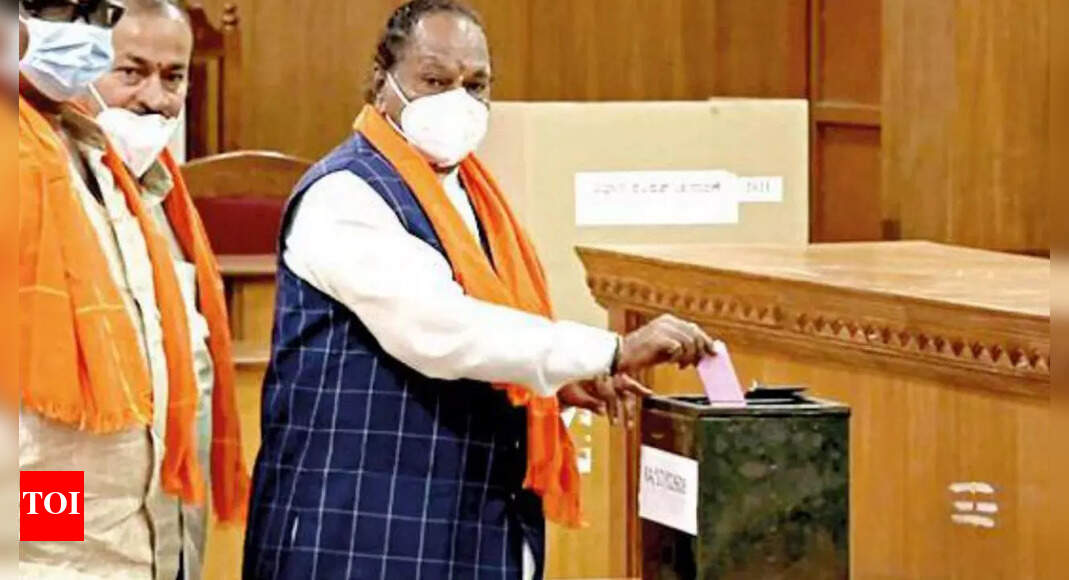 SHIVAMOGGA: Rural development and panchayat raj minister KS Eshwarappa said the BJP government will get a majority in the upper house and will sanction every bill including the anti-conversion bill in the winter session commencing from Monday.
Former CM BS Yediyurappa too said the assembly will pass the bill in the next session and claimed BJP will win a minimum of 15 MLC seats.
Eshwarappa told reporters, "We should win majority seats to counter opposition leaders in the legislative council. KPCC president DK Shivakumar had said his party will oppose the anti-conversion bill. Veerashiva seers have told the media that they are worried about the conversion of their community people. Due to Love Jihad, which is widespread in Dakshina Kannada district, many Hindu girls were converted and cheated later. If Shivakumar is unaware of these social stigmas, I will show the details of such incidents."
"Congress leaders are just looking for votes. Yes, we are bringing the law against a particular religion because the same religion has been involved in conversion for many decades. MLA Goolihatti Shekhar himself expressed grief over his mother's conversion. I wish our candidates win and vote for the law in the session. As of now, we lack majority in the council," he said.
The minister promised the people to close illegal slaughterhouses across the state.
Yediyurappa said, "BJP contested in 20 seats and we are sure of winning 15 seats. It will help the party in the upper house and BJP will not depend on anyone. Our government will definitely bring a strong law to curb conversion."
He did not react to reports of a cabinet expansion and his son BY Vijayendra's induction into the cabinet. He said the matter relates to CM Basvaraj Bommai.