bjp: Karnataka: Irked by bigamy charges, HD Kumaraswamy threatens to expose BJP leaders | Bengaluru News – Times of India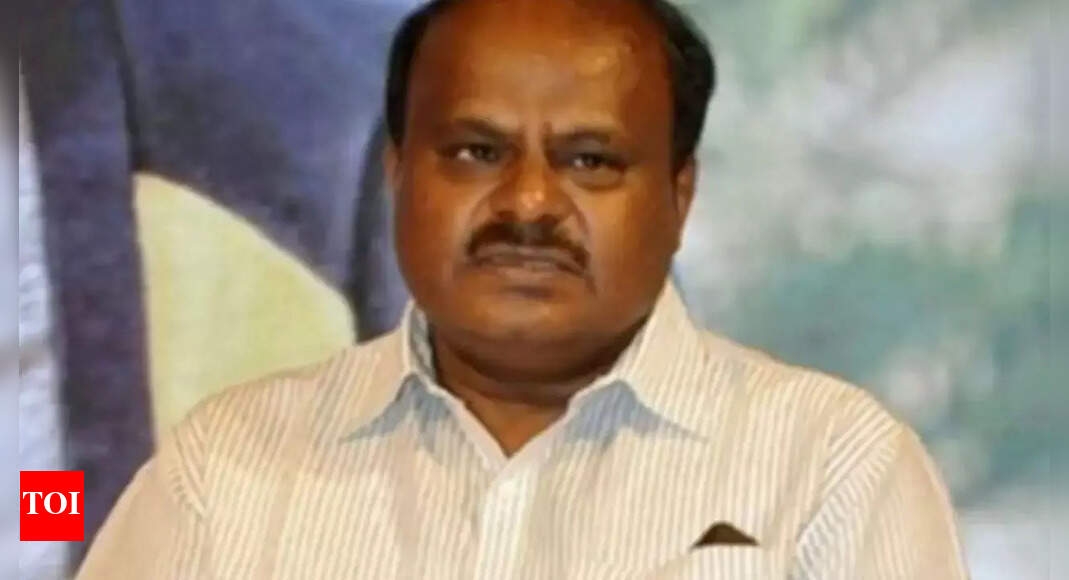 BENGALURU: A day after calling Rahul Gandhi a drug peddler and an addict, the BJP on Wednesday accused former chief minister and JD(S) legislature party chief HD Kumaraswamy of bigamy.
The Karnataka BJP unit tweeted: "Signal jump, breach of trust, corruption, nepotism and more than anything else bigamy. Should H D Kumaraswamy, who always ridicules the mistakes of others, not be careful about these things?" It warned Kumaraswamy that these attract punishment under the Indian Penal Code. Karnataka has been witnessing personal attacks in the run-up to the Hangal and Sindgi byelections on October 30.
'My life is an open book'
Kumaraswamy retorted that his life is an open book. "Some things do happen sometimes in life. It is in our hands to reform. I had taken a wrong path, and rectified it," he added.
He warned BJP: "Speaking about personal lives will not help anyone, but only deflects attention from the real issues. Neither am I afraid nor disturbed by such statements. But be careful. I can also speak on personal lives. Every BJP leader has a history and if I start talking about them, they'll run for cover. I can speak on what Kateel (BJP state chief) has done to families of senior pracharaks in Mangaluru," he said.
'
Cong, JD(S) competing
for minority votes'
Chief minister Basavaraj Bommai and home minister Araga Jnanendra said Congress and JD(S) leaders are maligning the RSS, a patriotic organisation, as both are competing for minorities' votes. "RSS was founded by nationalists and is working to build a strong nation," Jnanendra said
This follows Kumaraswamy saying he had nothing to learn from RSS shakhas, alleging that people trained there watched blue films in the legislative assembly during the session.
"I don't want their companionship. Haven't we seen what was taught in RSS shakhas? How to behave in the Vidhana Soudha…watching a blue film while the assembly session is on?"
He was responding to Nalin Kumar Kateel's invitation to visit an RSS shakha and learn about its activities. This followed Kumaraswamy attacking the RSS for the past week, accusing it of controlling the Modi government and BJP-ruled state governments.