bjp: Cong, Bjp Spar Over Anti-conversion Bill | Bengaluru News – Times of India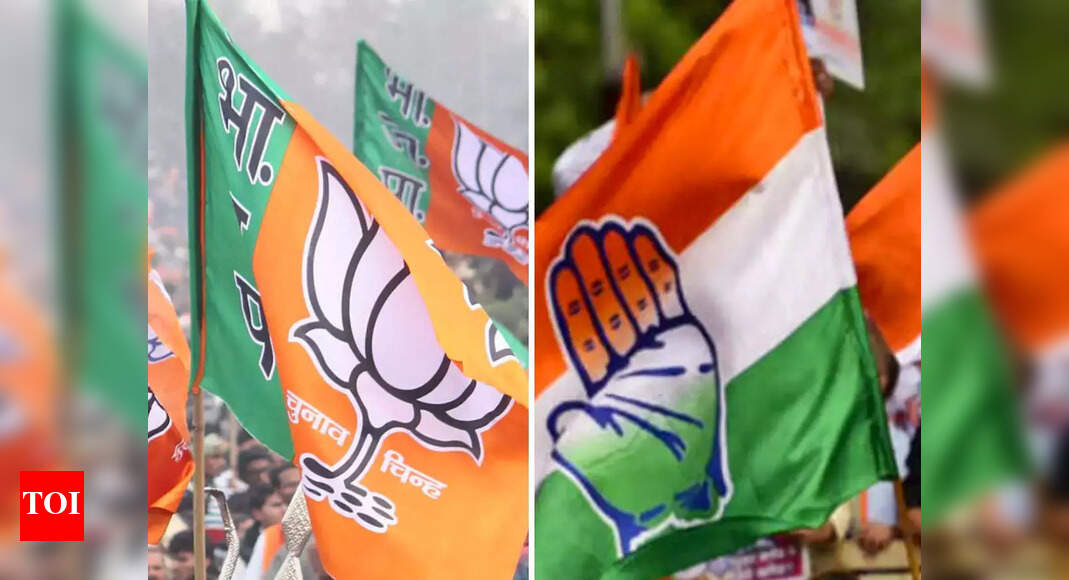 BENGALURU: A political discourse in favour and against the proposed anti-conversion bill has kicked off ahead of the winter session of the state legislature in Belagavi, which starts Monday, though the government is still undecided over tabling it.
Right-wing organisations on Saturday upped the pressure on the government and demanded that the bill be tabled in this session itself. "If not, we'll launch a statewide agitation from January 1," said Sri Ram Sene president Pramod Mutalik.
He said chief minister Basavaraj Bommai assured a delegation of seers that met him a few months ago that a law against forceful conversions would be enacted in the Belagavi session. "The government must fulfil its assurance. For no reason it should be deferred," Mutalik said. The anti-conversion law introduced by other BJP-ruled states has proved to be effective in curbing forceful conversions, he claimed.
Countering KPCC president DK Shivakumar's statement that the party would oppose the bill if it's placed in the Belagavi session, the state BJP launched a counter attack on social media. "There is a competition within the Congress over opposing the anti-conversion law. If the law is enacted, one section of society will be hurt. More than anything else, it may hurt your supreme leader. Political gains are important for you over the interests of Hindus," the party's official twitter handle said.
Meanwhile, rural development and Panchayat Raj minister KS Eshwarappa reiterated that the government will enact the law and none should have any doubt about it. "Whether to table the bill in the Belagavi session or in the next session is the only question. But our government is very serious about the issue."
"The BJP has planned to table the bill from the government or in the form of a private bill through its members. Let them bring it in any form, our party will oppose it," Shivakumar said, referring to the decision of BJP MLC Tulasi Muniraju Gowda to table a private bill.
"This matter is not something related to only Karnataka. It has drawn international attention. It will have far-reaching implications, including the investment flow to the state," he added.
Christians meet CM
A delegation of Christians also met the CM and urged him to reconsider the government's decision, claiming the move had already created a sense of fear among the minority communities.