bjp: Bitcoin scam: Congress released accused, BJP bringing them to justice, says Karnataka CM Basavaraj Bommai | Bengaluru News – Times of India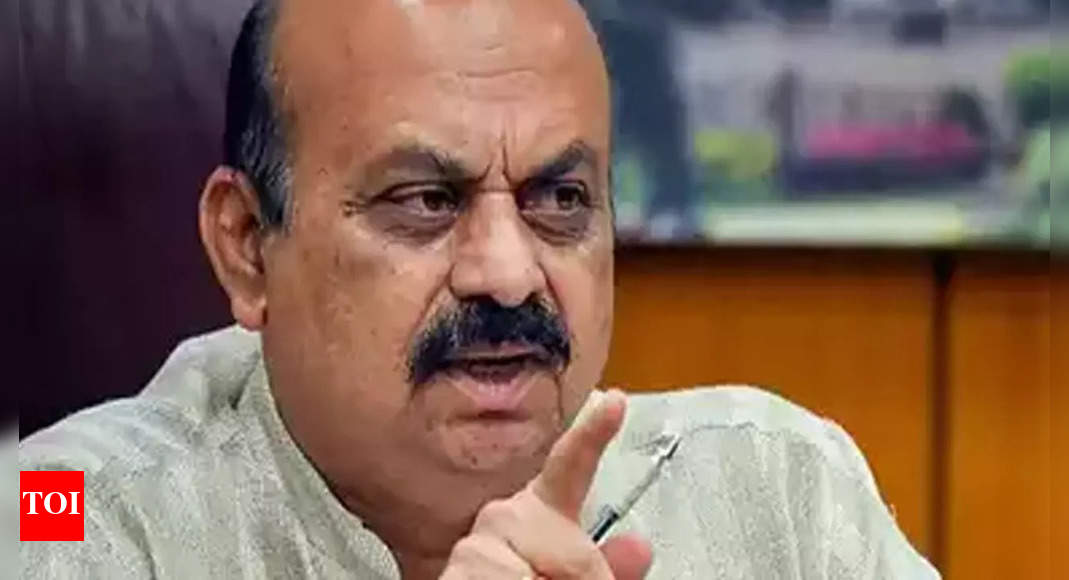 BENGALURU/MYSURU: Reacting to the allegations of Congress AICC general secretary Randeep Singh Surjewala that the BJP government is trying to protect influential persons involved in the Bitcoin case, chief minister Basavaraj Bommai on Sunday said the efforts to "project the issue as a major scam reflect the party's intellectual bankruptcy".
"Surjewala should speak with circumstantial evidence and not based on some social media handles. If the Congress has any documentary evidence, it should be submitted to either the central investigating agency or police for further probe," he said.
Reiterating that his government has no intentions of protecting anyone, he said: "If the case had a Karnataka connection since 2016, why did their own government (Congress) not probe it? Why did the then Congress chief minister and ministers not pay attention to it? They released the accused, Srikrishna on bail. Now, the same party is questioning the BJP government which had arrested the culprits, filed a case and handed over the case to the central investigating agencies," he said.
Earlier in the day, a war of words erupted between Congress MLA Priyank Kharge and BJP MP Pratap Simha. Days after Kharge reiterated his statement by calling BJP MPs "paper tigers", Simha on Sunday sarcastically said "he is unable to distinguish whether the name Priyank represents a male or a female".
He also blamed the Congress for making false charges against BJP leaders and the chief minister. "Their allegations cannot bring the BJP government down. We will face the 2023 assembly elections under the leadership of Bommai. This has been clarified by home minister Amit Shah himself," Simha said.