Biometric system still a non-starter | Hubballi News – Times of India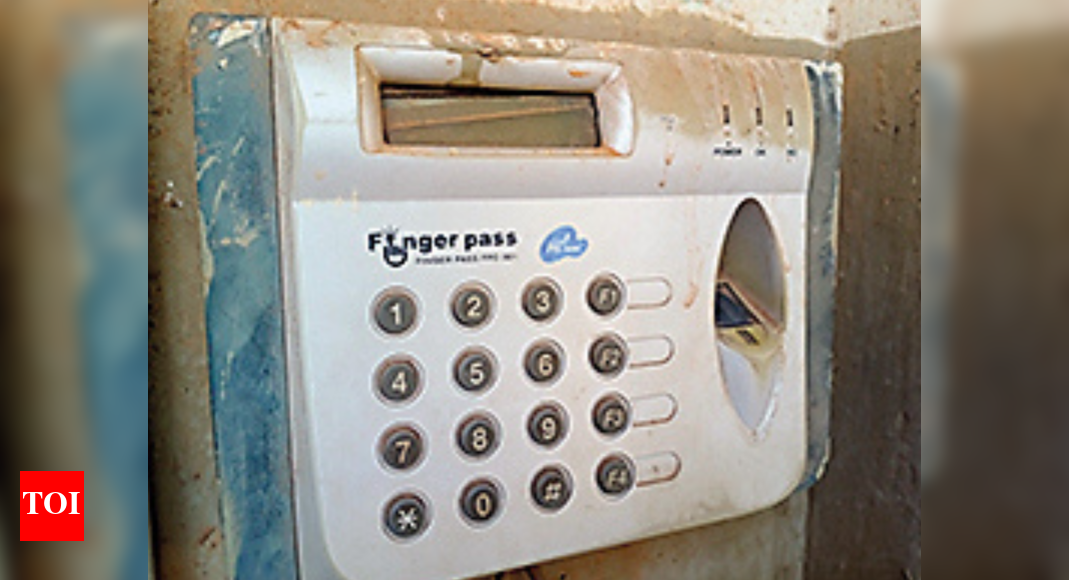 HUBBALLI: The biometric attendance system which was suspended during lockdown is yet to be restarted in many government offices, even after the government issued an order torevert toit.
The use of the biometric attendance system was suspended fearing spread of the coronavirus 10 months ago.
The system has still not been brought into use except in a few offices.
Looking at the fall in Covid-19 cases in Bengaluru and the rest of Karnataka, the state government directed that the biometric attendance system be restarted in all government offices and also to make arrangements of sanitisers near biometric system devices.
But the order has remained on paper. While the revenue department, health department, civic authorities, social welfare department, education department, water board, Hescom and other various departments were all using the biometric system for attendance before lockdown, none of them are using it now.
Hubballi urban tahsildar Shashidhar Madyal said the biometric device in his office has become defunct as it was not in use for more than nine months, adding measures will be taken to ensure the biometric attendance system at the earliest.
"We have already convened a meeting of our staff and have conveyed about resuming the attendance system. If anyone fails to fall in line, action will be initiated," he added.
Till date, many offices including that of civic authorities, social welfare department and treasury have not restarted using the biometric attendance system, said social activists Umesh D.
Dharwad DC Nitesh Patil said instructions were given to all government offices to restart the biometric attendance system. "Officials have been asked to sort out all technical issues within a week and ensure the system resumes," he added.