Bengaluru's top Covid-19 hospital has only two dialysis machines | Bengaluru News – Times of India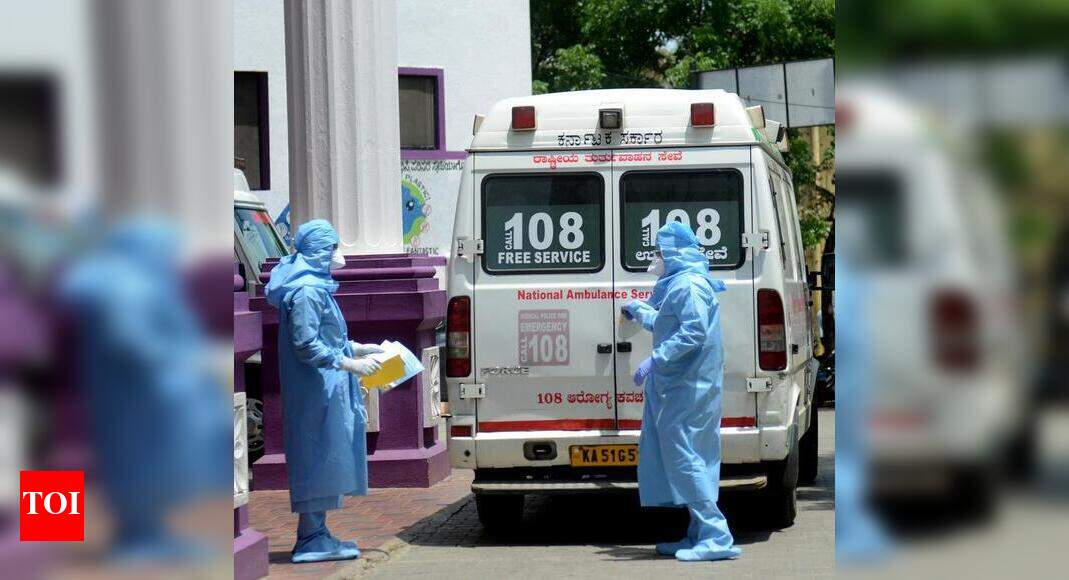 BENGALURU: The number of people with kidney conditions contracting coronavirus is slowly increasing, but Trauma Care Centre's Covid-19 unit, the biggest facility for treatment of coronavirus infection in the state capital, has only two dialysis machines.
Covid-19 patients with pre-existing kidney disease are a vulnerable group, and the situation can be particularly worrying if there are dialysis delays.
The Covid-19 unit, on the campus of Victoria Hospital, currently has eight patients who need dialysis every two to three days. Overall, it has managed at least 20 such patients. It has now sought one more dialysis machine to cope with new admissions.
Lately, the hospital has been getting one Covid-19 patient with renal issues every day. Even kidney patients with slightest symptoms are being tested and this has led to higher detection of positive cases.
"Currently, we are managing with two machines and getting another one readied as dialysis is essential. No patient has been denied dialysis. Our worry is that if cases increase, it will become difficult. While buying equipment is not a problem, getting technicians for operating the hemodialysis machine is an issue in a Covid-19 hospital," said Dr Balaji Pai, special officer, Trauma Care Centre.
During a dialysis session, blood of a patient with poor renal function is made to pass through a tube connected to a machine that filters out impurities. The machine then sends the blood back to the arm of the patient. As kidney transplants have been suspended in the wake of the Covid-19 crisis, the number of people who require dialysis is expected to increase.
On Friday, the hospital wrote to the Institute of Nephro-Urology (INU), seeking a dialysis machine and technical staff. "No patient has been sent without dialysis. Trauma Care Centre has two dialysis machines, including one that we have sent. The hospital can itself procure machines if required. Those with renal chronic renal disorder are more vulnerable to coronavirus infection," said Dr L Umesh, director, INU.
Bowring and Lady Curzon Hospital has 13 dialysis machines for needy Covid-19 patients, though the burden is borne mostly by Trauma Care Centre.
Private hospitals in Bengaluru have started subjecting dialysis patients to Covid-19 tests. "For our regular patients, we don't insist on a Covid-19 test, unless they develop symptoms like fever. But as a precaution, a test is ordered for new patients," said Dr Sankaran Sundar, a city-based nephrologist. On Friday, a 59-year-old woman from Kommaghatta in Bengaluru Urban district was diagnosed with Covid-19 during pre-dialysis evaluation and was brought to Trauma Care Centre.
Though the hospital has been able to provide dialysis to two to three patients a day, new cases are causing a strain on the system. "Treating Covid-19 patients is not just about tackling the viral infection. It's about taking care of the patient in totality. Trauma Care Centre has also conducted 10 C-section deliveries so far," said a doctor.
The reverse osmosis water treatment plant required for hemodialysis was upgraded ahead of the Covid-19 situation. "But if the number of cases does not fall, we will need one more centre to deal with these patients. It will be tough to take care of all patients in a hospital which is not essentially a hemodialysis centre," said a senior professor at the Bangalore Medical College and Research Institute.