Bengaluru's musicians find their rhythm again | Bengaluru News – Times of India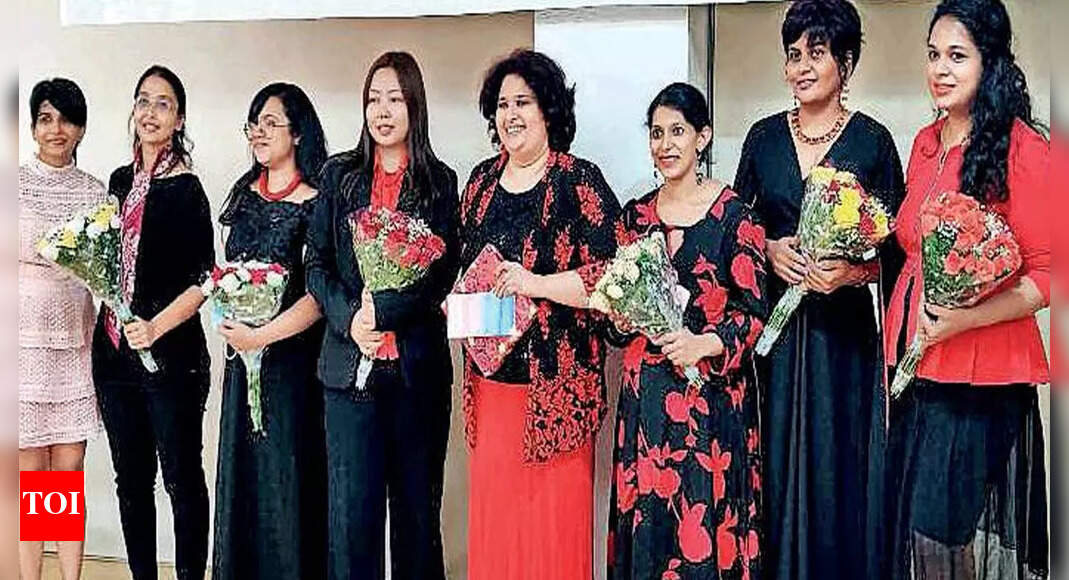 The second Covid wave which thwarted a tentative comeback in April and sent the country back into various states of lockdown, had silenced Bengaluru's live music scene for most of 2021.
Packed venues with unmasked people cheering loudly, singing and dancing to her music had become a routine for bassist Shalini Mohan, who had been part of music bands Ginny & The Bottle and Perfect Strangers. But come 2020, pandemic struck, and events were cancelled immediately.
"It was the second wave that affected us more than the first. We didn't see it coming and we rekindled our hopes to make a comeback, but everything went for a toss," she recalls.
"It was a difficult time. More difficult for some. I know people in the industry who had to take up odd jobs or work as delivery personnel," she says.
"For me, it was a period of introspection. I looked after myself, practiced and wrote. I took up online classes and collaborated with several international bands like the Afro hiphop band Zhane," she says. "I also performed live webcerts on platforms like Zoom and virtual corporate gigs," she says.
Coronavirus hit culture and entertainment more severely than any other part of the economy. The industry is probably the last in line to return to normalcy after nearly two years of unprecedented disruption, and for rock bands and music groups, stepping on the stage is like a homecoming.
FEMUSICA — an all-woman choir dedicated to performing music by women composers — conducted their first offline concert since December 2019 earlier this month. The piece, inspired by a poem by Rabbi Ruth Sohn, describes the journey of a young woman who finds bravery amid uncertainty and fear. One cannot find a more suitable analogy to represent our turbulent times.
Speaking to TOI about the response to the concert, globally acclaimed concert pianist Neecia Majolly, who spearheads FEMUSICA, says: "The audience couldn't wait to actually attend a live concert, after a dry spell of almost two years. The enthusiasm has only increased."
"Rehearsals for the choir started online on a virtual choir app, but there was only so much we could do. The most we could achieve was to make sure that every chorister knew her part, but we couldn't put it together due to lag issues. Somehow, I managed to convince them to come together, and thankfully they agreed and that was how rehearsals continued until the concert," she says.
The group is taking a break until 2022 as one of the choristers is very close to having her baby. "After that, we will be hunting more for repertoire by women composers," she adds.
Shubira D'Sa, a conductor, pianist, voice trainer and founder of Poco-A-Poco says, "We resumed offline practices about two weeks ago and are super excited to be back on stage for an offline concert to be held in Bengaluru in February next year."
Poco-A-Poco is a musical ensemble that comprises a motley crew of amateur vocalists and musicians with Shubira D'Sa as the director that does all kinds of music.
"It was not difficult to get like-minded people and it all happened organically. We started with seven members and now we are a group of 35 members — both men and women. We have a whole group of musicians, singers, and everyone is in the process of learning music," she says.
The group performs songs in English and other western languages. "We have also presented Hindi songs and would love to get into some South Indian languages. We introduced harmonium, tabla, sitar, and western instruments last year. This year, we hope to include the mridangam," adds Shubhira.
Although the music may have slowed down during the pandemic, it has adapted and reinvented itself to find its rhythm again.
(With inputs from Anagha Unnikrishnan)