Bengaluru: Woman stops epilepsy drugs after jab, in coma | Bengaluru News – Times of India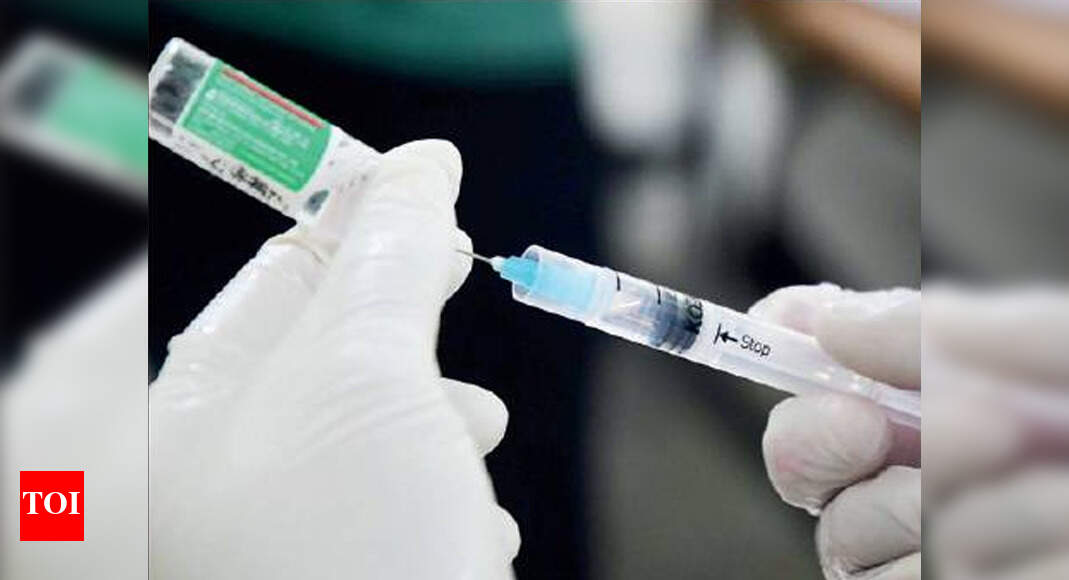 Picture used for representational purpose only
BENGALURU: A 23-year-old woman under treatment for epilepsy and depression allegedly slipped into a coma a day after she availed her first dose of the Covid-19 vaccine and temporarily stopped regular drugs reportedly on advice at the vaccination site.
While doctors treating her say it's not an adverse event following immunisation (AEFI) but a result of stopping medication, the woman, who was in a private hospital ICU for over two weeks, was shifted to the general ward as the family couldn't afford treatment costs.
The woman — who lives in Wilson Garden with her domestic help mother and works in a garment factory — got the jab at a BBMP camp in her locality on June 28.
Her cousin said: "She's been taking epilepsy medication for almost a decade. When she took the jab, she informed the nurse about it and was advised to skip her seizure medicines for two days. The next evening, she collapsed at home and fell unconscious." The cousin and mother rushed her to Nimhans where she has been treated since 2015.
On Nimhans' suggestion, she was wheeled into the ICU of Sai Ambica Hospital in Tilak Nagar, Jayanagar, around 2pm on June 30. The mother has already paid hospital bills of Rs 3.5 lakh by pledging gold and valuables. The mother and cousin are trying to raise money to pay the bills. "We don't know what to do," said the cousin.
When contacted, hospital head Dr K Shamanth said no AEFI was reported as the hospital was not sure of the patient's medical history and vaccination.
"The post-ictal phase, or recovery period after an epileptic attack, may vary from 30 minutes to six hours. In this case, it was around six days, which is unusual. It's possible it happened after vaccination, but she had stopped taking Levipil. She was probably misguided into stopping the drug," said the doctor who treated her. The hospital said she's now breathing on her own. "She requires an ICU car but the family cannot afford it. There are options like shifting her to a government hospital," Dr Shamant said.
When contacted, Nimhans authorities said complications are clearly due to skipping the regular anti-epileptic drugs. She should not have stopped it, a Nimhans doctor said.
The Bengaluru South zone nodal officer for AEFI said her case was not reported as AEFI. BBMP chief health officer Dr BK Vijendra said he'd look into the matter.
FacebookTwitterLinkedinEMail