Bengaluru witnesses 90 per cent spike in NO2 levels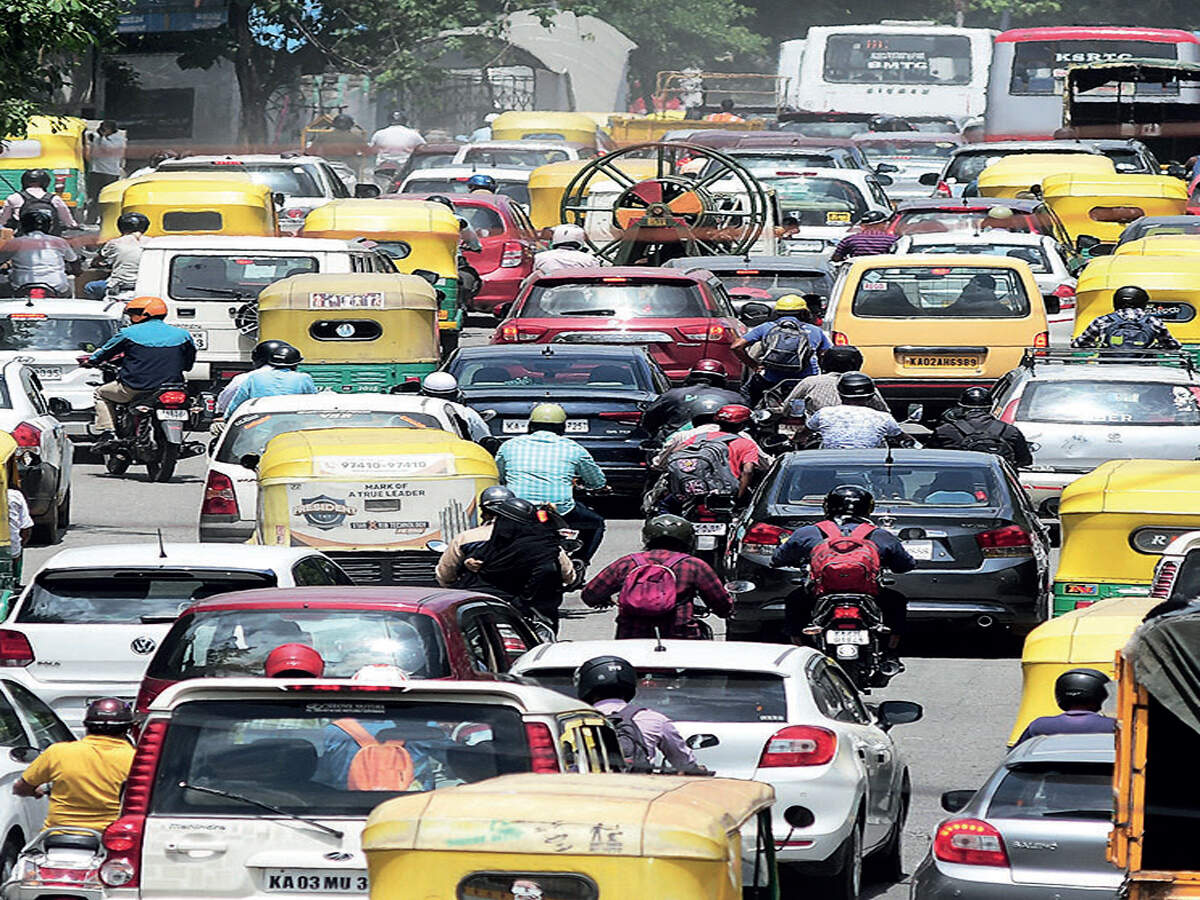 Study shows 90% rise in city's nitrogen dioxide pollution levels this April as compared to last year, but officials not convinced
Despite the lockdown, the IT City did not get any relief from nitrogen dioxide pollution as Bengaluru witnessed a spike of 90 per cent in NO2 levels in the air as compared to April last year. The study prepared by Greenpeace, a non-profit organisation, also found that the pollution in all of the eight most populous states in India saw a dramatic increase in nitrogen dioxide. Officials, however, expressed doubts over the claim.
NO2 is a dangerous air pollutant that is released when fuel is burned, as in most motor vehicles, power generation, and industrial processes. Exposure to the gas can severely impact people's health at all ages, and harm the respiratory and circulatory systems and the brain, leading to increases in hospital admissions and mortality.
According to satellite observations, NO 2 pollution in Bengaluru increased by 90 per cent between April 2020 and April 2021, the press release states. "The weather had only little contribution to this change," the researchers said. Whereas, in Delhi, NO2 was higher by 125 per cent, in Mumbai by 52 per cent, in Hyderabad by 69 per cent, Chennai by 94 per cent, Kolkata by 11 per cent, Jaipur by 47 and Lucknow by 32 per cent in April 2021 as compared to last April.
Recovery from the pandemic must not come at the expense of a return to previous levels of air pollution
–Avinash Chanchal, Greenpeace India
"The air quality in these cities is alarming. The cities and the people are already paying a huge price for our reliance on burning fossil fuels, this business as usual cannot continue. The disruption caused by the pandemic is a case to transition to cleaner, equitable and sustainable decentralised energy sources such as rooftop solar and clean and sustainable mobility must be central to recovery efforts across cities. The recovery from the pandemic must not come at the expense of a return to previous levels of air pollution," said Avinash Chanchal, Senior Climate Campaigner, Greenpeace India.
He said motor vehicles and industries based on fossil fuel consumption are the major drivers of NO2 pollution in Indian cities. "The governments, local administration and city planners must initiate the transition from privately owned vehicles to an efficient, clean and safe public transport system that is run on clean energy that of course, must provide Covid-19 related safety measures," added Chanchal.

'No scope for pollution rise'


Officials, however, insisted that the air quality index had improved during the lockdown period. "Our studies did not find such a spike in nitrogen dioxide pollution. We have not received any research or observations from anyone. When a majority of the vehicles are parked idle and most industries were closed during the lockdown, I do not see any scope of air pollution increase," Srinivasalu, member secretary of Karnataka State Pollution Control Board, said.