Bengaluru: With all employees permitted at work, bustle returns to Vidhana Soudha | Bengaluru News – Times of India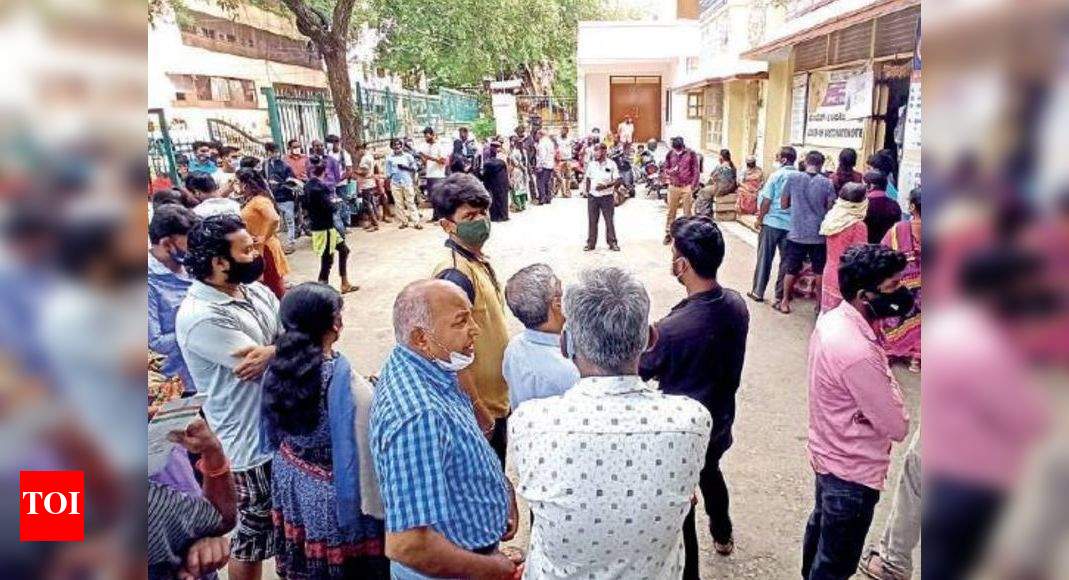 BENGALURU: With lockdown curbs being eased, the usual bustle returned to the corridors of Vidhana Soudha and Vikas Soudha — the state's seat of power — as government departments resumed normal operations on Monday.
Barring those dealing with essential services, government departments were permitted to function with only 50% staff strength during the lockdown and even after the first two phases of the Unlock process.
However, on Monday, N Manjunath Prasad, principal secretary, revenue department, and member secretary, Karnataka State Disaster Management Authority, said the state's administrative machinery returned to normal with offices operating with full staff strength.
Over the past three months when the second wave of Covid-19 infections swept through the state, offices in the Vidhana Soudha and Vikas Soudha had rarely seen a minister holding a department meeting. Most meetings were limited to Covid-19 issues and these were only attended by ministers involved in pandemic management. The rest stuck to their hometowns and constituencies.
Now, chief minister BS Yediyurappa has directed cabinet ministers to be present in their office chambers regularly and hear public grievances at least once a week, besides reviewing works of their respective departments. The CM's directive comes in the wake of BJP's core committee resolution to rejuvenate governance and reactivate administration, putting aside internal differences.
Resolving grievances
Deputy chief minister Laxman Savadi, who holds the transport portfolio, convened a review meeting at his chamber in Vikas Soudha and later announced that he would meet the members of the public in his office every Thursday.
"It is time to get back to normal work," Savadi said. "I appeal to people to take advantage of the arrangement as I will be available to hear their grievances. If not at Vikas Soudha, they can meet me at my residence too."
His colleague, deputy chief minister CN Ashwath Narayan, also held a preliminary meeting on Bengaluru Tech Summit (BTS), scheduled to be held in November. Narayan has also kicked off administrative processes in the higher education department which plans to recruit 1,200 lecturers and 310 principals.
"Pandemic management took most of our time all these days and while it will continue to demand our attention for some more time, we will also focus on our respective departments," Narayan said. "To begin with, we are focusing on digitising administrative operations of the higher education department by integrating all universities and degree colleges on the unified university college management system platform."
Home minister Basavaraj Bommai on Monday met additional chief secretary Rajneesh Goyal at his Vidhana Soudha office and discussed the proposal to modernise the police force and recruit personnel for various posts including constables, scientific officers for forensic labs and legal officers.