Bengaluru: Water hyacinth poses threat to Hebbal Lake | Bengaluru News – Times of India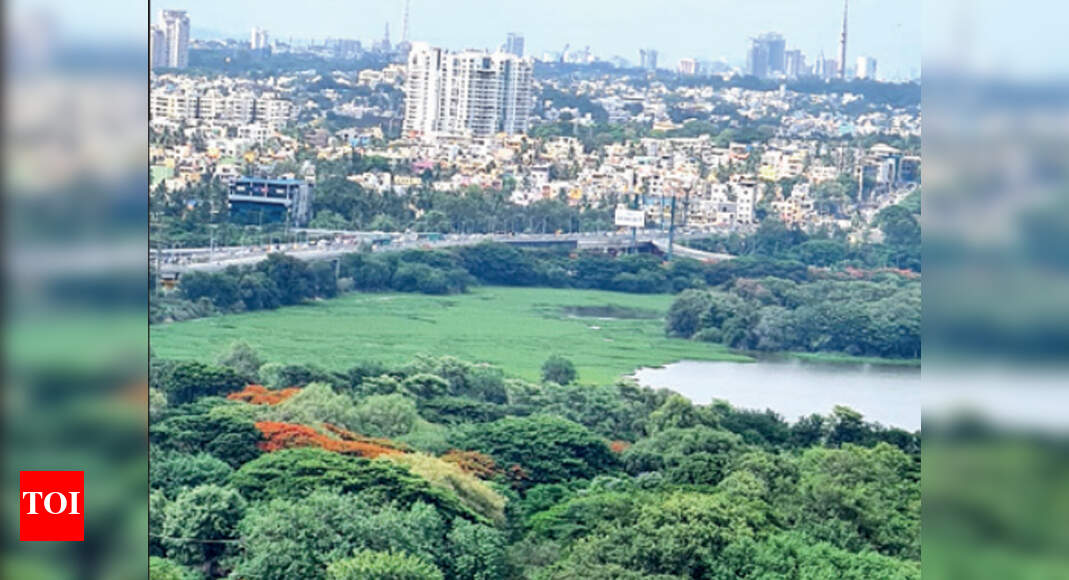 BENGALURU: Hebbal Lake that had withstood many challenges for years is now facing a crisis from within: Water hyacinths have been growing at an alarming rate over the past few weeks. While lake activists and experts are a worried lot, the lake's custodian, BBMP, has not acted, claiming the waterbody is yet to be handed over to it completely.
"Water hyacinths were on the margins of the lake. They are growing and spreading towards the centre over the last one and a half months. The hyacinths are now very close to the islands," Paromita Sokhanda, a resident of Bearys Lakeside Habitat facing Hebbal Lake, told TOI.
The lake, which was under the forest department, has now been transferred to BBMP. However, a senior Palike official said: "The waterbody has not been completely handed over to us yet. We have not allotted funds for the lake."
The official said it is for the government to take a decision on the state of the lake. "They should either increase the pace of the handover process or make it clear as to who is responsible for the lake in such a situation."
The official, however, added, "Rapid growth of water hyacinths indicates the lake water is rich in nutrients. Such a situation occurs when sewage water is let into the lake. Even secondary treated water is rich in nutrients."
Lake experts believe when in comes to rejuvenating a lake, the primary concern of the authorities should be ensuring quality of water and not beautification. "Most of the DPRs do not speak about water quality, they speak about beautification and recreation. The focus has shifted from the primary concern," lake expert Ramprasad rued.
Ramprasad says water hyacinth is not bad. "When it grows, it absorbs all the nutrients and hence the lake next in the series will have better water. Because of the rapid growth of hyacinth in Hebbal Lake, Nagawara Lake downstream has purer water," he added. The aquatic plant absorbs phosphates, nitrates and other heavy metals in water.
But S Vishwanath, adviser with the Biome Trust, feels fishermen could be given the job of removing the hyacinth as it is also in the interest of their livelihood.
"The fisheries department should provide money to them," said Vishwanath. "Water hyacinth is good but not more than 5% of the water surface should have it. If it grows at an alarming rate, it will die and rot inside the lake, raising a stink," he explained.