Bengaluru unlock 2.0: Public transport ridership begins to pick up | Bengaluru News – Times of India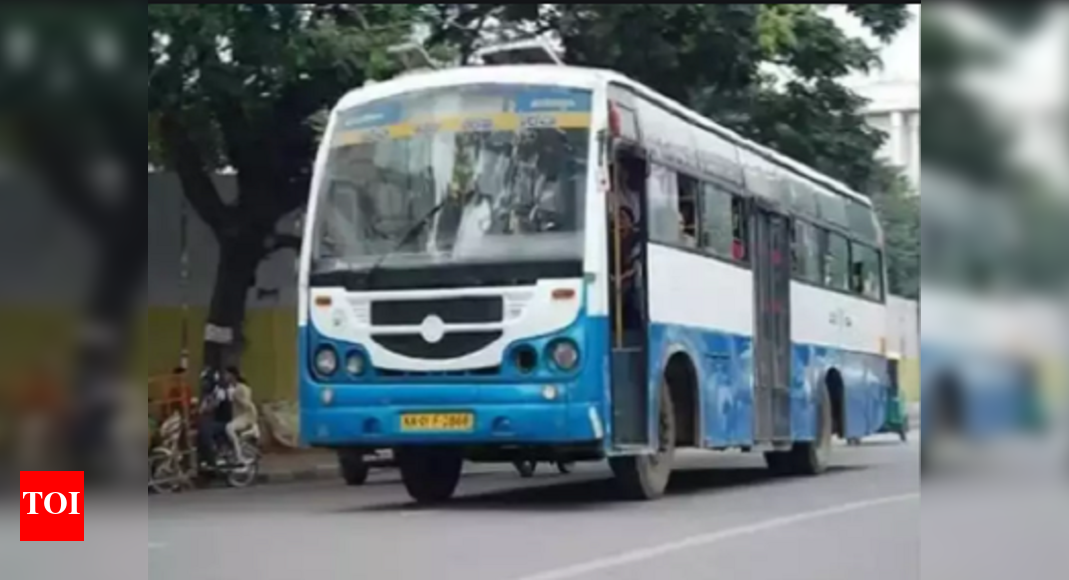 BENGALURU: Ridership in public transport services, which resumed on Monday after a gap of two months, is gradually picking up, according to statistics.
Transport services across the state were suspended from April 27 to June 20 after the government announced a lockdown due to the second wave of Covid-19. However, public transport is allowed to operate with 50% carrying capacity from June 21.
BMTC records show daily ridership has almost doubled: 4.7 lakh on Monday to 8 lakh on Tuesday. This has increased the ticket collection from Rs 45 lakh to Rs 91 lakh during the corresponding period.
BMTC operates more than 3,000 buses between 6am and 7pm across the city. BMTC's daily ridership dropped from 36 lakh in February 2020 to around 25 lakh on April 26 this year. The city transport agency officials said the ridership is expected to improve in the following days.
Namma Metro's ridership increased from 41,870 on Monday to 47,540 on Tuesday. Currently, Namma Metro is operational only during peak hours (between 7am-11am and 3pm-6pm) and daily ridership is less than 50,000. Prior to Covid-19, Namma Metro used to operate between 5am and midnight and daily ridership was around 5 lakh.
KSRTC officials said ridership and ticket revenue was 2.25 lakh passengers and Rs 1.27 crore respectively on Monday and have gone up to 1.10 lakh passengers and Rs 54 lakh revenue on Tuesday. KSRTC has resumed intra-state operations, except in Mysuru and Dakshina Kannada districts. It is also operating inter-state buses to Andhra Pradesh and Telangana. On Wednesday, KSRTC operated 93 buses to AP and Telangana.
Experts say public transport services are unlikely to regain pre-Covid numbers anytime soon as a vast section of the office-going population continue to work from home. Even once offices open up, they are likely to opt for private vehicles, given the lurking virus threat.
BMTC to operate Vayu Vajra buses on two more routes
BMTC has decided to operate Vayu Vajra airport services on two more routes from Thursday. The routes are: Kempegowda International Airport (KIA) to Banashankari TTMC and KIA- Mysuru Road bus station.
At present, BMTC is operating Vayu Vajra buses from KIA to Electronics City and KIA to Kempegowda Bus Station (Majestic). A total of 25 Vayu Vajra buses are operational now. Visit mybmtc.karnataka.gov.in for timings and other details.