Bengaluru traffic cops call back 32 towing vehicles, suspend 6 staffers | Bengaluru News – Times of India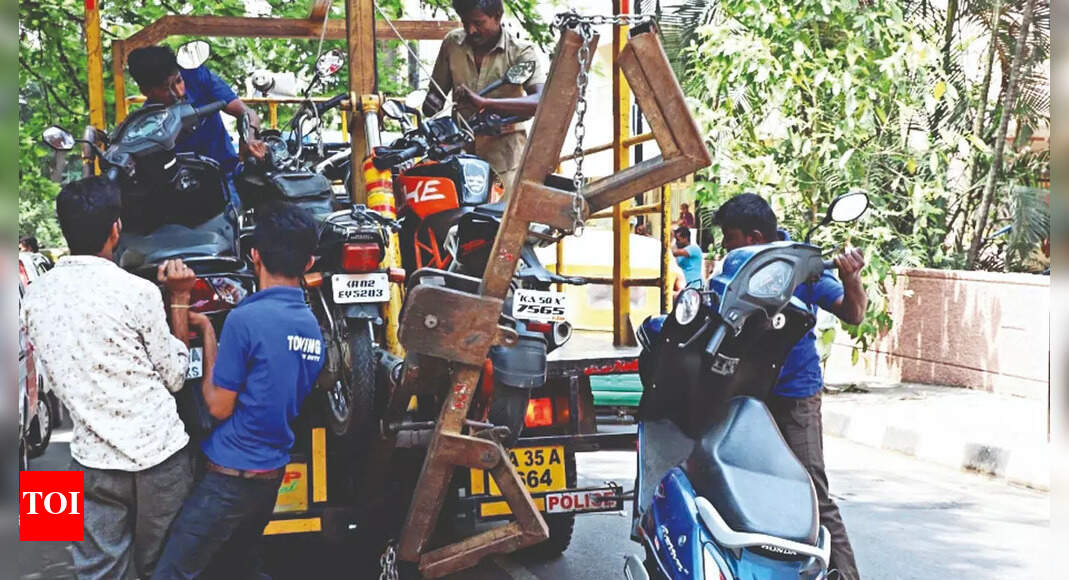 BENGALURU: Traffic police have pulled out 32 towing vehicles after their owners failed to follow standard operative procedure like fixing cameras in the last one month.
Six staff have been suspended on various charges, including rude behaviour with the public and collecting money from motorists without issuing receipts.
There are 100 towing vehicles across 44 traffic police stations in the city. Each vehicle gets a different police station once in 45 days.
Joint commissioner of police (traffic) BR Ravikanthe Gowda said one towing vehicle was found working without the knowledge of traffic police in Jayanagar recently. "In each vehicle, there should be an assistant sub inspector of the traffic police station concerned to monitor the lifting of vehicles from no-parking zone. But this particular vehicle was roaming around in Jayanagar without the ASI and towing away vehicles. We have pulled back the vehicle from the service for an inquiry," he said.
He said the staffers were found behaving roughly with the public. "Two of them were found taking money from owners and releasing the vehicles without receipts," he said.
DCP (traffic-west) Kuldeep Kumar Jain said out of 32 towing vehicles that were pulled back from service, 30 belonged to his division. "Most of them had no cameras on the vehicle. The standard operating procedure (SOP) says one each camera should be fixed in the front and back portion of the vehicle, which can show wrongly parked vehicles. But many of them had no cameras. Also, some of them were found not reporting on time and not following other SOP measures like wearing uniform and courteous behaviour," he said.
"We've spent Rs 10 lakh per towing vehicle and the government gives us Rs 350 per vehicle that is towed. We've monthly expenses up to Rs 1 lakh that includes salary of four staff, the driver and fuel. Sometimes, our bills get struck down for no reason. Our Earnest Money Deposit, Rs 40,000 per vehicle, paid during the tender is still stuck with the government," saidowner of a vehicle .