Bengaluru: South Western Railway awaits green signal to resume suburban services | Bengaluru News – Times of India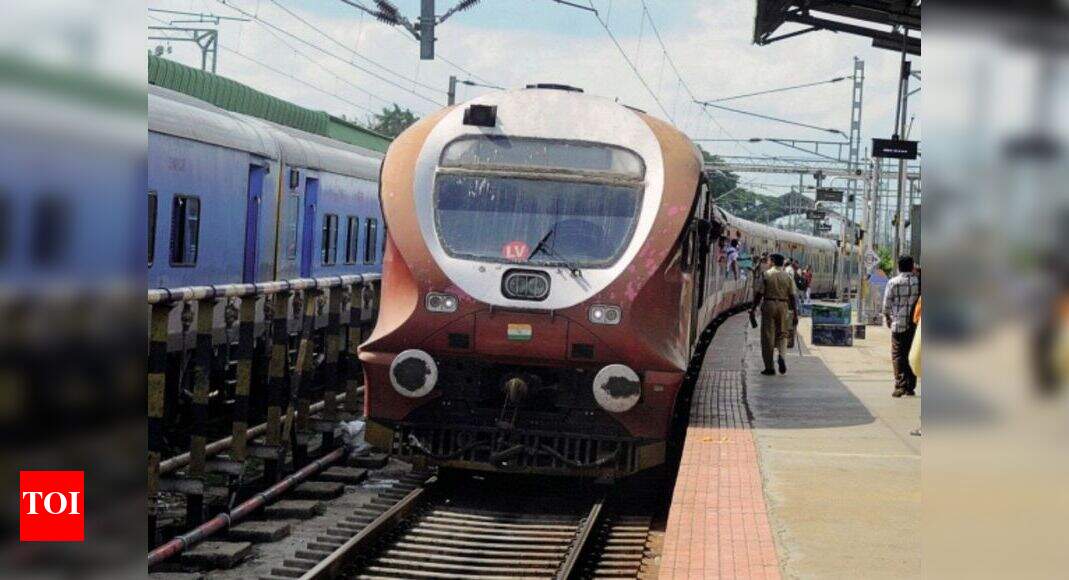 BENGALURU: Work on the airport halt station is over and so is electrification of Byappanahalli-Hosur line. Yet passengers are waiting to make use of these facilities. Reason: South Western Railway (SWR) is still to operate suburban services.
Though cities like Chennai, Kolkata and Mumbai are operating skeletal suburban services, SWR has not yet resumed these trains despite increasing demand from people from nearby districts, who travel to and from Bengaluru mainly for work.
The Rs 3-crore halt station near Kempegowda International Airport was ready in October. The station, built by Bengaluru International Airport Limited (BIAL), is just 3.5km from the terminal and is expected to benefit 28,000 airport employees as well as passengers.
SWR officials said the Centre has to take a call. "The decision to resume suburban services is being taken at the railway board level. The state government has to approach the railway board to resume cancelled services. States like Maharashtra had approached the railway board for resumption of suburban services. We don't have any issues in running trains," said E Vijaya, SWR chief public relations officer. BIAL had suggested building a halt station in 2014, but SWR gave a green signal only in July 2019. However, with suburban passenger services still not on track, the station is yet to be inaugurated.
Separately, electrification work between Byappanahalli and Hosur (48km) was completed last week. This will help railways operate Memu (mainline electric multiple unit) trains between Bengaluru and Hosur. Those working on Outer Ring Road, Sarjapur, Electronics City and Bommasandra are set to benefit from this. However, SWR is yet to operate Memu services on this route.
In Chennai, Southern Railway (SR) is operating 244 suburban trains a day. To prevent crowding, SR is opening up the services gradually by adding different categories of commuters. In Mumbai, Western and Central Railway are operating suburban trains and allowing certain categories of commuters, including essential services staff and women. In Kolkata, Eastern and South Eastern Railway have resumed services.
BOX:
Skeletal services before Covid lockdown
Though Bengaluru doesn't have a dedicated suburban network, SWR operated skeletal services to nearby districts before the Covid-induced lockdown. It had a daily ridership of around 1.5 lakh, mainly from places like Doddaballapura, Tumakuru, Ramanagara, Bangarpet and Hosur. Now, most of these people, mainly daily-wage workers, are relying on KSRTC and private buses to reach the city. However, trains are faster and work out cheaper than buses.
Rajkumar Dugar, founder and convener of Citizens for Citizens, said: "Footfall at airports and city roads is increasing. Trains to airport halt station will be of help, but the railway board is taking its own time to start a few local services."