Bengaluru: Sinkhole appears on JC Road, throws traffic into disarray | Bengaluru News – Times of India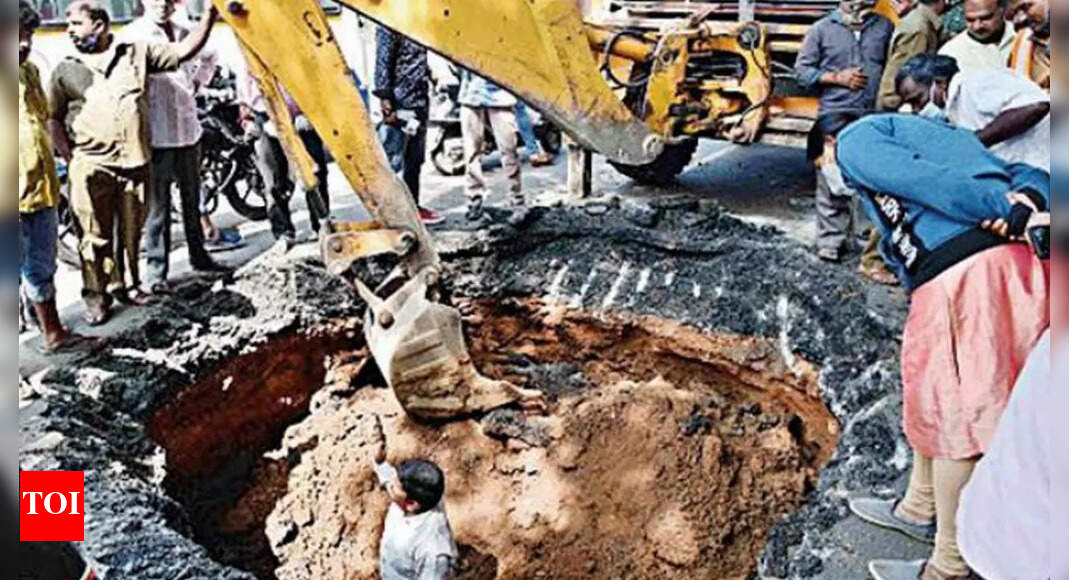 BENGALURU: An 8ft sinkhole appeared on JC Road, less than 1km from the BBMP headquarters, on Thursday morning, leading to huge traffic snarls on the busy thoroughfare linking south Bengaluru to the core areas of the city.
The road caved in around 8.45am, drawing down an autorickshaw, eyewitnesses said. Passersby pulled the vehicle and driver out, so there were no casualties. The sinkhole, bang in the middle of the road, reduced traffic to a crawl even as BBMP officials hurriedly barricaded the area.
Jagadeesh Naik, joint commissioner (south), said the authorities were investigating the cause of the incident. "Our preliminary finding is there might have been an old well at the spot where the road caved in. The immediate trigger could have been a BWSSB pipeline bursting on the stretch," he told TOI. "There was heavy seepage from the pipeline and this might have caused the earth to sink at the spot. We have informed the agency to immediately plug the leak."
"Bengaluru is very old and these roads were built on wells and lakes. So there is always a chance of sinkholes forming," BS Prahalad, chief engineer, road and infrastructure, said.
Work on filling up the crater with quarry dust and wet mix has begun. BBMP officials said the spot is likely to be asphalted in another four days.