Bengaluru: Shopping streets may not reopen in Unlock Phase 1 | Bengaluru News – Times of India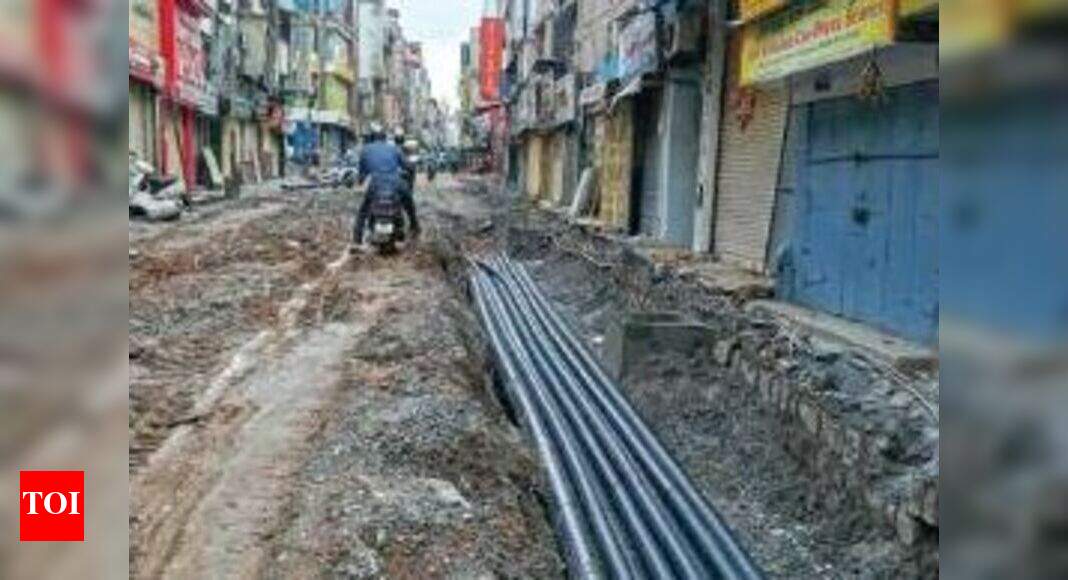 BENGALURU: Major shopping hubs in the city may not resume business after the government unlocks next week since road work for the Smart City project is under way in and around these areas.
In all, 38 roads, including Commercial Street, Brigade Road, Kamaraj Road, Dickenson Road, Infantry Road, Avenue Road and part of BVK Iyengar Road, were dug up in December for gentrification, but the slow progress has left traders in the lurch.
"The government's unlock plan doesn't mean anything for traders and customers in shopping hubs like Commercial Street as roads are under construction. Most shops may not open," said Mayank Rohtagi, president, Commercial Street Association. This street, which has 200 shops with a cumulative monthly turnover of Rs 150 crore, has seen the dullest shopping since last year when Covid-19 struck and the bad patch continued this year after Smart City work started in December. Bengaluru Smart City authorities said the street would be ready by mid-June, but traders are sceptical.
Suhail Yousuf, secretary, Brigades Shops and Establishment Association, said Brigade Road is almost ready, but shopping will not resume as approach raids are still dug up.
"There's no point in Brigade Road alone getting ready. Customers find it difficult to enter the area with approach roads like Kamaraj Road, Dickenson Road and Infantry Road not ready. It may take over a year to return to normalcy," said Yousuf, adding 30 of 125 shops on Brigade Road have closed permanently.
Chief minister BS Yediyurappa fixed a July 1 deadline to complete work on all roads. "There are many factors and we cannot give an assurance about completion date," said Ranganath Naik, chief engineer, Bengaluru Smart City.
Traders met BBMP chief commissioner Gaurav Gupta on Wednesday with requests, including sops for shop owners. "He assured us debris would be removed to facilitate vehicle movement. The government must waive property tax and demand charges on electricity and water for lockdown period," said Sajjan Raj Mehta, spokesperson, Karnataka Hosiery and Garments Association. He said 5,000 shops in and around Chickpet are hit by pending road work on Avenue Road and part of BVK Iyengar Road.