Bengaluru sees 60 cases of eye injuries in 4 days | Bengaluru News – Times of India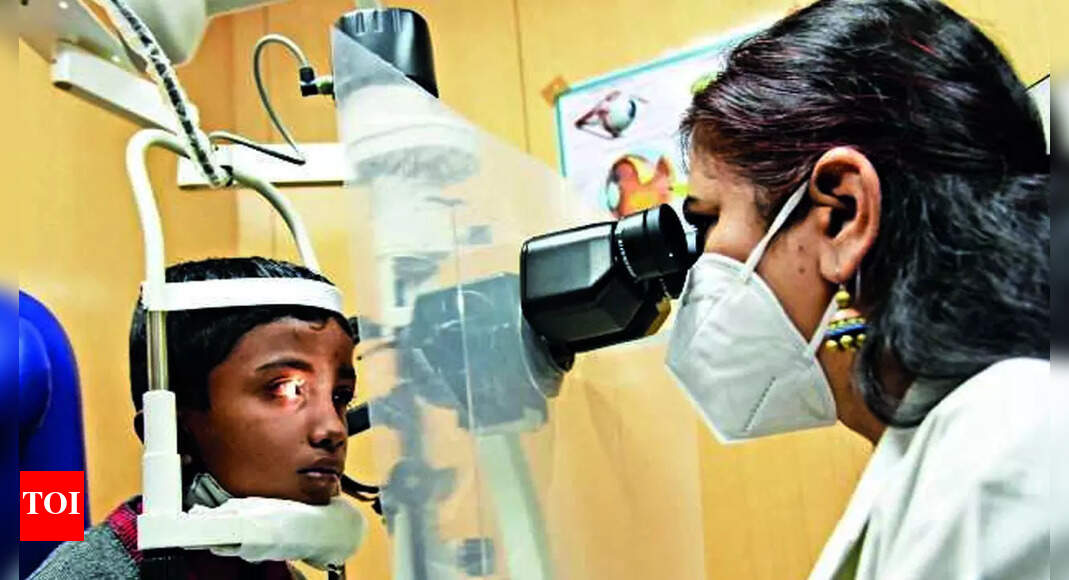 BENGALURU: Around 60 cases of eye injuries related to crackers were reported in Bengaluru over the past four days.
At the government-run Minto Ophthalmic hospital, 23 cracker-injury cases were seen as on 8pm Saturday. Narayana Netralaya reported 20 cases — a majority of the patients were children — but none of them was sight threatening.
At Sankara Eye hospital, Kundalahalli, 15 cases were reported. Two pertained to grievous injuries, and one of the victims was a four-year-old boy, a bystander who lost vision in one eye.
At Minto, of the injured persons, 19 were children below 16 years and four adults. Ten of them were burning crackers themselves, while six others were bystanders. "Two boys aged 8 and 14 suffered grievous injuries. The extent of loss of sight is yet to be determined," said Dr BL Sujata Rathod, director, Minto.
Dr Rathod added that a majority of the patients were male children and most of them didn't require hospitalisation. Two of the injured were females, including a 75-year-old woman who was hospitalised. The hospital saw one case each from neighbouring towns of Chintamani, Kanakapura and Ramanagara.
At Dr Agarwal eye hospital, Yelahanka, an 11-year-old boy was treated as an outpatient on Saturday after both his eyes were injured. He has to be evaluated further, said doctors. The hospital's Banashankari branch saw one case on Thursday. No cracker-injury cases were reported this year at Shekar eye hospital in JP Nagar.