Bengaluru sees 24-hour highest of 138 cases, 7 deaths | Bengaluru News – Times of India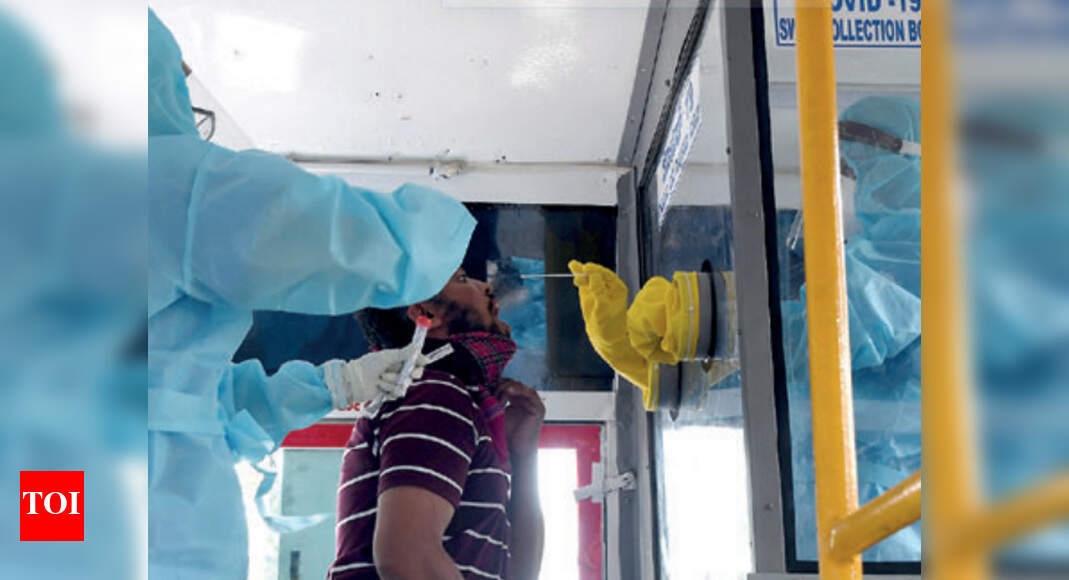 Karnataka, in all, reported 337 cases and 11 deaths on the day, taking the total cases to 8,281and the toll to…Read More
BENGALURU: Bengaluru recorded 138 Covid-19 cases — its highest in 24 hours — and seven deaths on Friday, taking the city's caseload to 982 and the toll to 58. Friday's Bengaluru fatalities included a 54-year-old man with no comorbidities.
Karnataka, in all, reported 337 cases and 11 deaths on the day, taking the total cases to 8,281and the toll to 124.
Bengaluru cases surge again
The day's fresh cases from Bengaluru included a senior specialist with a private hospital who is in ICU and a one-year-old girl from Peenya, besides five pregnant women from Chamarajpet, a 22-year-old transgender from Andhra and two cancer patients.
A 50-year-old health worker from Kaggalipura, a containment zone, is among the new cases. A 37-year-old man from Marathhalli who voluntarily underwent tests has been found positive for Covid-19.
The state's bulletin continued to report deaths days after they occurred. Sources attributed delay to lack of coordination. "Covid-19 designated hospitals must inform the district administration (BBMP) about every death. There are gaps in coordination," said a senior officer.