Bengaluru saw most accidents caused by overspeeding last year: NCRB | Bengaluru News – Times of India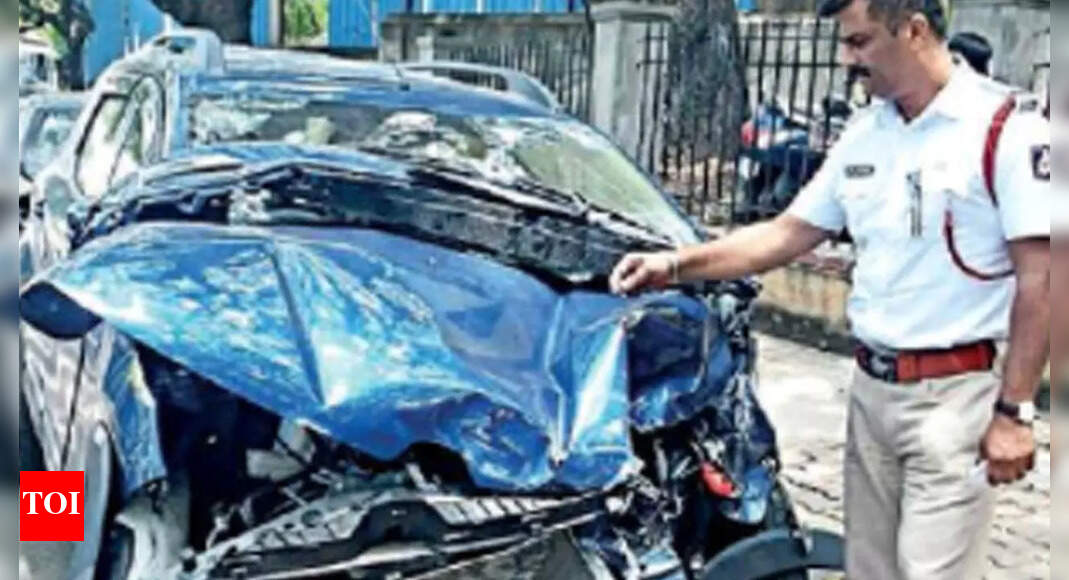 BENGALURU: Bengaluru reported most overspeeding-related accidents among 89 major cities across the country last year, according to a National Crime Records Bureau (NCRB) 2020 report released last week.
While 2,993 accidents were caused by overspeeding in Bengaluru last year, the number was the lowest in recent years, mainly due to the pandemic, lockdown, travel restrictions and work-from-home arrangement. Such accidents have been decreasing over the past few years: 4,143 in 2019 and 4,289 in 2018.
The 2,993 accidents resulted in 596 deaths and left 2,650 people injured. The Karnataka capital led the 89 cities on both counts: deaths and injuries.
Ironically, Bengaluru is one of the most congested cities where the average vehicle speed is less than 10kmph during peak hours. Experts say most of these accidents are reported on major arterial roads during late night and early- morning hours when traffic movement and police presence on roads are less.
Bengaluru was followed by Hyderabad, which saw 1,785 accidents due to overspeeding, Delhi (1,493), Thrissur (1,448), Ahmedabad (1,181), Chennai (1,126), Kollam (1,124) and Jabalpur (1,072).
Thrissur and Kollam in Kerala and Jabalpur in Madhya Pradesh are tier-two cities. Across Karnataka, 27,059 accidents were reported due to overspeeding, which led to 7,809 fatalities and 31,190 injuries last year.
"More than 60% of road accidents in the country can be attributed to overspeeding. In Bengaluru, most accidents are reported at traffic police limits in Yelahanka, KR Puram, Chikkajala and Electronics City. Airport road, Old Madras Road, Hosur Road, Mysuru Road and NICE Road witness most accidents due to overspeeding," said a senior traffic police official.
However, the number of overspeeding cases booked by Bengaluru police came down from 61,531 in 2019 to 59,071 in 2020. Between January and September 2021, only 45,883 cases were booked.
MN Srihari, traffic expert and former adviser to the government, said: "Most victims of these accidents are youngsters, especially two-wheeler riders. Most of them don't wear quality and full-face helmets. There are several reasons, including negligence and driving under the influence of alcohol, for road accidents. In urban areas, the safe speed is 40kmph and most of these accidents happen when motorists tend to go above 80kmph."