Bengaluru: RTI reply exposes anomalies, cost overrun of Byappanahalli railway terminal | Bengaluru News – Times of India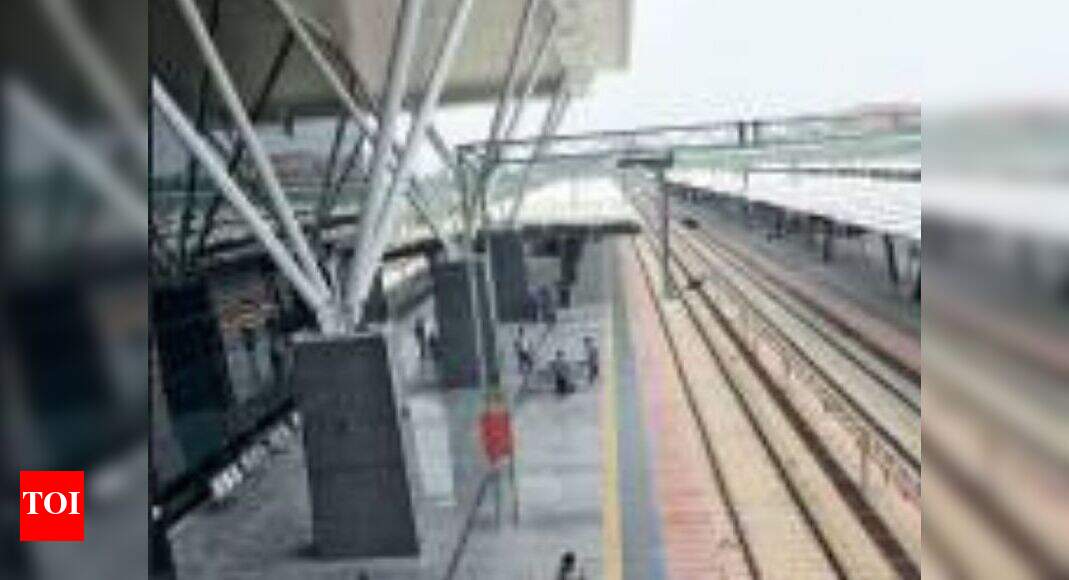 BENGALURU: An RTI application has exposed flaws and reasons for cost escalation of the yet-to-be inaugurated Byappanahalli railway terminal. However, an inquiry that was held did not find any wrongdoing on the part of senior officers who were in-charge.
The third coaching terminal (Sir M Visvesvaraya Terminal at Byappanahalli) was sanctioned in 2015-16 and was to be completed in 2019, but was ready only in March 2021. A technical flaw detected in 2019 was one of the reasons for the delay.
TOI had reported the flooding and leakage at the new terminal on April 25, 2021.
Responding to an RTI application filed by Vinoth Ranganathan of Onlinerti.com, South Western Railway said an inquiry was conducted by a four-member Higher Administrative Grade (HAG) committee led by then additional general manager (SWR) BB Singh.
The RTI reply stated the inquiry committee was formed "to find out mismatch in Engineering Scale Plans (ESP)/ Signal Interlocking Plan (SIP) to the ground situation and reasons for delay in commissioning and track-laying at variance to ESP".
The committee found that work execution was taken up without measuring and verifying the availability of space shown in ESP.
It stated: "Approved ESP does not correspond to ground situation as the distance available from pit line catwalk (concrete deck) to bulbline take-off is less by 69m, than what is shown in ESP, which led to avoidable sharp curvature."
Catwalks on either side of the pit line help workers get into coaches for maintenance and cleaning. Bulb line is used to turn the engine or train position to the opposite direction.
2 of 7 employees penalised
The RTI reply stated that disciplinary action was initiated against seven SWR employees for the lapses. Of the seven, only two were "partly responsible" and "penalty was imposed".
However, the reply didn't specify the penalty amount. Of the remaining five employees, three were found to be "not responsible".
An inquiry is being conducted against the other two. Sources said action was taken mainly against junior officers and engineers, while some seniors were even promoted.
Regarding the financial loss, the RTI reply said: "There was a need for revision of plan besides the issue of length of land… Revision was also necessary to plan additional traffic facilities, and a future-yard remodelling was avoided, which would have been costlier. As such it was unavoidable expenditure."
13 reasons for project cost escalation
The RTI response stated the project cost increased from Rs 116 crore (detailed estimate) to Rs 262.6 crore (revised estimate). SWR has spent Rs 201.3 crore till March 31, 2021.
However, it had recently stated the total project cost of the railway terminal would be Rs 314crore.
Asked about the cost increase, SWR in its response cited 13 reasons, including increase in length of track from 19.7km to 23.5km and provision of grand canopy over the main station building with centralised air-conditioning system, among others.