Bengaluru: Residents brave craters on road off E-City | Bengaluru News – Times of India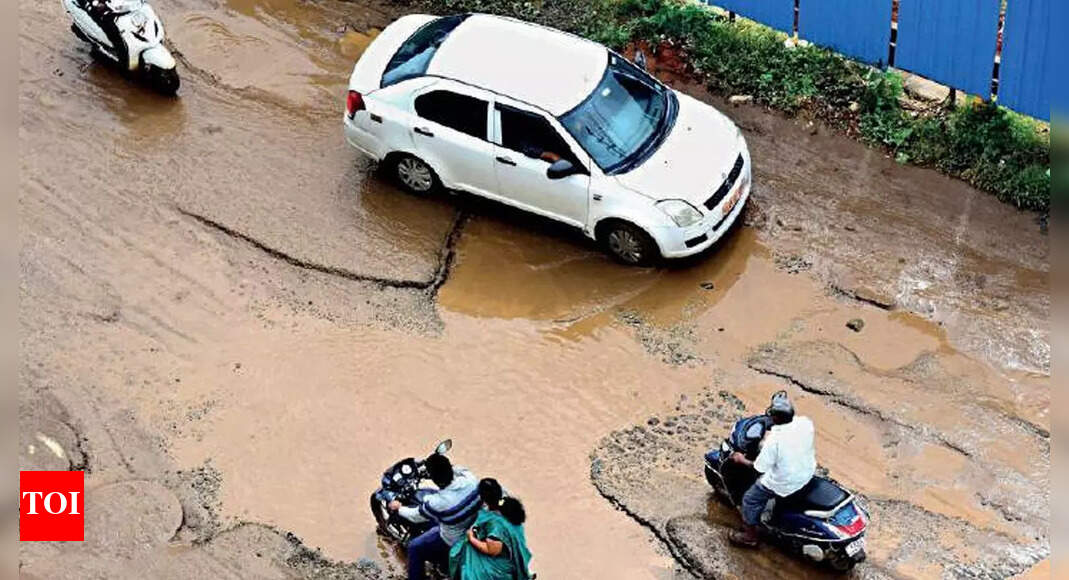 BENGALURU: Jonack J Gupta, vice-president of an electronics company, used to commute in his swanky BMW. But now he is travelling in a modest car, thanks to the abysmal condition of the main road linking Rayasandra, where he lives, with Hosa Road which he has to take to get to office.
Rayasandra is a densely populated locality in southeast Bengaluru with many apartments and villas. Residents have to take the main road to reach Hosa Road and head towards Electronics City and onward. But the main road is teeming with craters, posing a threat not only to the bones and joints of users, but also the shock absorbers of their vehicles.
More than 1,000 people, including schoolchildren, use Rayasandra main road which has been in poor condition for over a year and half now. It takes more than 20 minutes to cross the 1.5km stretch to reach Hosa Road. Residents joke that there is no way they can leave their vehicles behind and walk the stretch as negotiating the potholes calls for a dancer's skill.
The potholes are getting larger and deeper by the day. Continuous rain over the past weeks has worsened things. "We pay tax to the government. I paid Rs 14-15 lakh tax for registration of my new car. Every day, we hear of at least one person falling off a two-wheeler. Things have become really dangerous," Jonack said.
Last week alone, three women met with accidents on the road. "A woman fell off her bike and was injured badly. We rushed her to a hospital. We are not even allowing our children to go outside," said Ravi Bhavsar, a resident of Jana Jeeva Splendour apartment at Rayasandra. "So often, workers come and dump sand on the potholes and go. But the potholes are back in no time," he said.
Jonack said Rayasandra Residents' Association approached the BBMP and Rayasandra gram panchayat demanding a solution. Some people have taken to social media and are uploading videos of the bad road. "I had a fall yesterday and suffered severe ankle sprain. Will BBMP take responsibility if something happens to us?" tweeted Swathi Gupta, a resident.
Another resident, Kannan, said he started getting backache walking on the road.
Shanta Babu, former corporator of Singasandra ward, under which part of the road falls, blamed civic agencies for the mess. "BWSSB started some work but did not finish it. Though we had money, we couldn't do anything as they would dig up the road again. The road can be fixed once they finish their work," she said.