Bengaluru ready for a swim fest | Bengaluru News – Times of India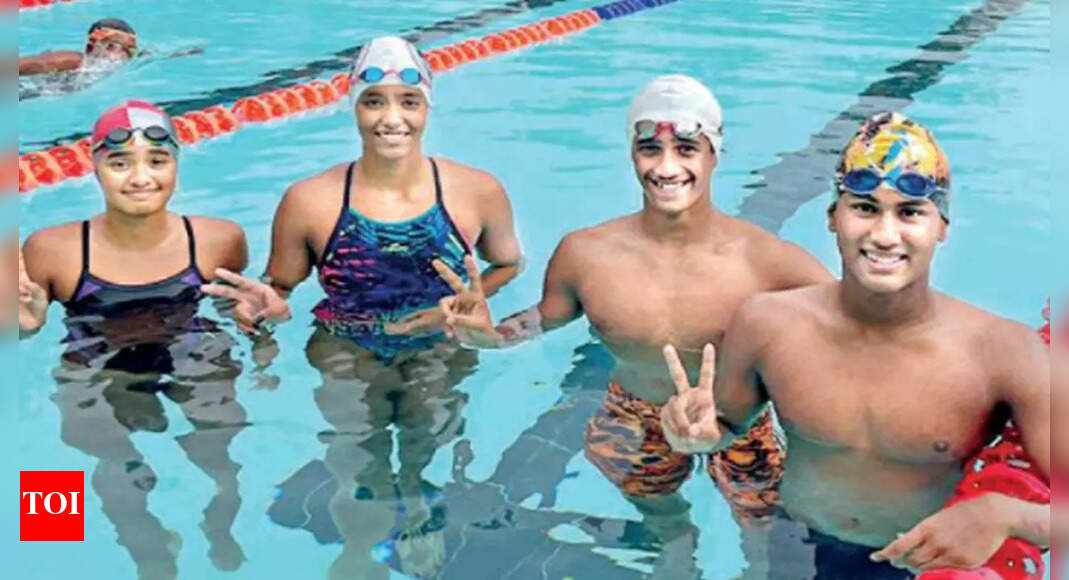 BENGALURU: After a two-year Covid-19-induced break, the National aquatics championships will resume in the city starting Tuesday. Over the next two weeks, the Karnataka Swimming Association will host the National sub-junior, junior and senior meets with over 2,500 swimmers from 32 states units and sports boards taking part
The competition this time will be different from the previous Nationals, considering most swimmers are just getting back to the pool with many states like Delhi and Haryana granting permission only recently. In the case of Punjab, the state government is yet to throw the pools open. As a result, there has been a dip in the number of participants.
Add to this the withdrawal of railway concession for sportspersons, the swimmers' problems have only compounded. But the Swimming Federation of India (SFI) is confident of a fruitful National meet.
Speaking to the media on Monday, SFI secretary-general Monal Chokshi said, "Between the various phases of lock and unlock due to the pandemic, swimming has suffered a lot. It was the first sport to be stopped and the last to be allowed. There are a lot of international events lined up and our swimmers need to come back to form. Despite the threat of a third wave, we decided to go ahead with the competition which allowed many states to put pressure on their governments to reopen pools."
The sub-junior and junior meets will serve as trials to pick a 10-member team which will train and compete in a joint training programme in South Africa in January 2022. The exercise will also be used to identify swimmers for the 2024 and 2028 Olympics.
Rules relaxed
With many swimmers having limited or no access to pools since March last year, the federation has decided to relax the qualification criteria for the upcoming Nationals. While achieving the qualification marks was mandatory previously, in this edition, all states will be allowed to enter two swimmers per event irrespective of the time clocked.
"With almost every other sport resuming activities, only swimming seemed to suffer. Through these Nationals, we also want to send out a message that swimming is a safe sport to pursue," pointed out KSA president Gopal Hosur.
KSA secretary M Satish Kumar stressed that efforts were being made to adhere to Covid protocols. In the event of a swimmer testing positive, protocols prescribed by the state government will be followed, he said.
Key swimmers in age-group categories:
Karnataka: Ridhima Virendrakumar, Nina Venkatesh, Sanvi Rao, Shoan Ganguly, Utkarsh S Patil, Vidith Shankar, Sambhav R. Maharashtra: Vedaant Madhavan, Ananya Joshi, Aryan Varnekar, Apeksha Fernandes, Kiara Bangera and Uthkarsh Gor. Tamil Nadu: Vishesh Parmeshwar.