Bengaluru Rains: Not pruning branches costs the city; tree toll has crossed 700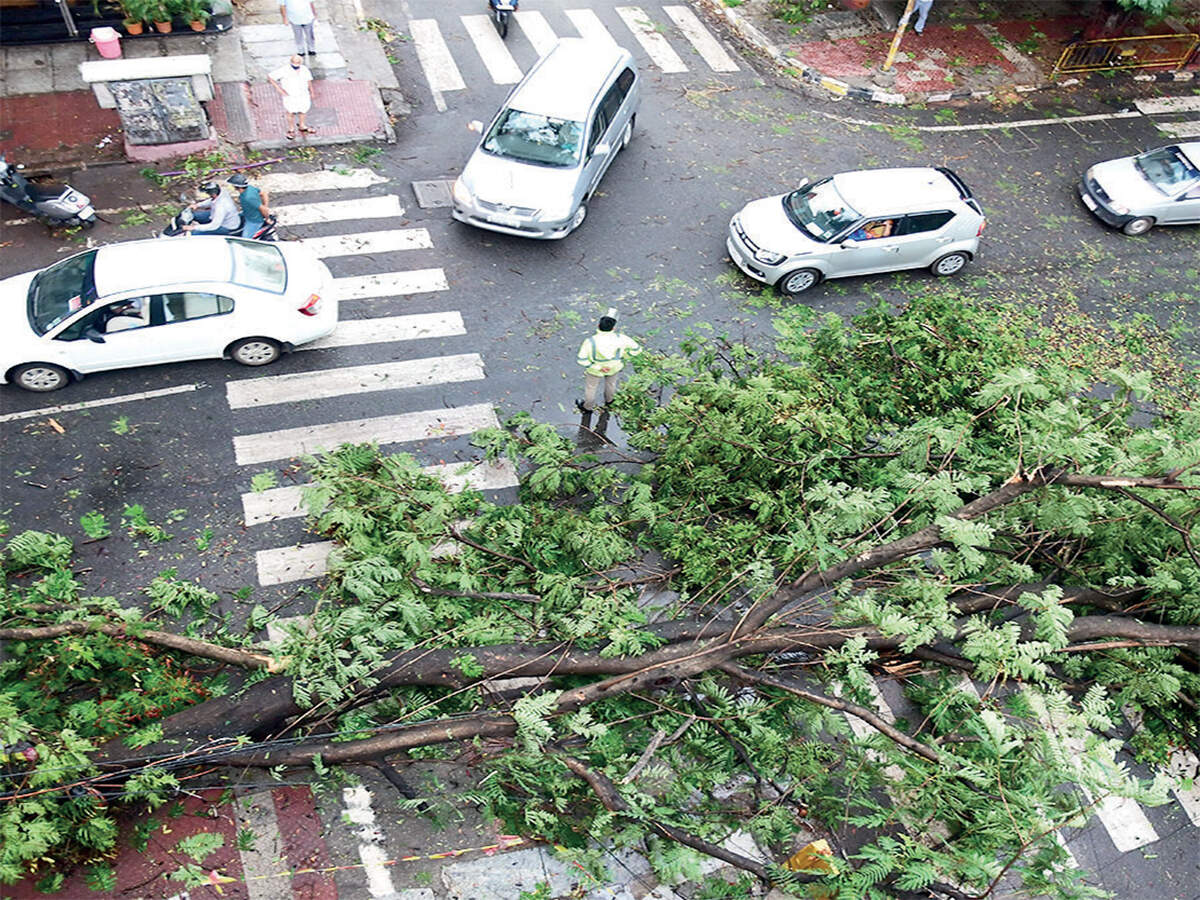 And the tree toll due to heavy rains has crossed 700; not pruning branches is costing Bengaluru dearly
Heavy rainfall brought down over 700 trees over the last four days, signalling that it's not safe to venture out during the rainy season.
The Bruhat Bengaluru Mahanagara Palike (BBMP) has also admitted that officials did not take any measures to prune dead branches, weak-wooded trees ahead of the monsoon season.
Responding to the complaints raised by many corporators during the council meeting on Friday, BBMP Commissioner BH Anil Kumar said that they received over 700 complaints of tree fall from across the city, including Malleshwaram and Jayanagar. "Initially, we had formed 23 teams to exclusively attend to tree-related complaints.
But then we realised that it was too less. An additional 15 teams have been formed with members from the fire and police department," he said.
The multi-disciplinary and inter-department task force, he said, is tasked with the removal of trees ,immediately. "The wood will be transported to the nearby empty sites for making way for the traffic. We will auction it after the monsoon. Each ward will be given equipment such as a crane, lorry, cutter and manpower for the task.
We have also created 63 temporary control rooms to attend to rain-related complaints," the commissioner said.
He also said the municipal corporation would come up with a tree canopy management system to find out weak-wooded trees and prune branches ahead of every monsoon season. The tree census, he said, has come to a halt as the court's hearing on the subject is due.
Total station survey
During the session, BJP leader and councillor Padmanabha Reddy alleged that some engineers in the BBMP have colluded with the commercial establishments by undervaluing the property tax assessment, thereby causing losses to the BBMP's exchequer. He alleged that the BBMP lost Rs 321.82 crore due to some "corrupt officials"
The BBMP had introduced the total station survey to identify properties that have undervalued the size of the property in the self-assessment scheme in order to pay less property tax between 2008 and 2019. Officials, Reddy said, instead of making the violators to pay the due amount and the fine, have let them free by collecting less than what was fixed. Responding to the claims, the BBMP Commissioner promised to come up with details about it within two weeks.