Bengaluru: Ragini Dwivedi, Sanjjanaa Galrani to remain in police custody for 3 more days | Bengaluru News – Times of India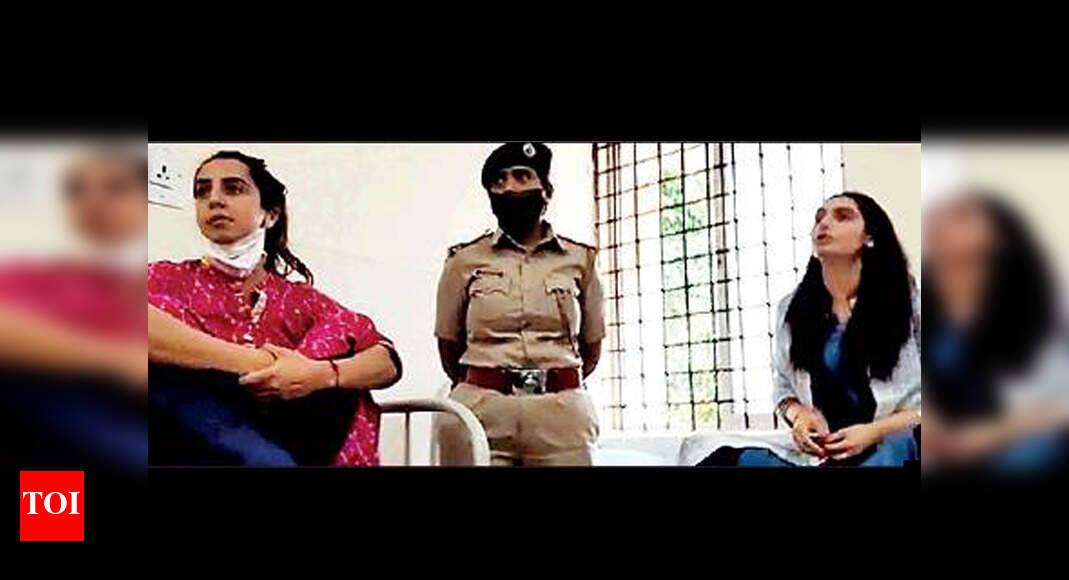 BENGALURU: A local court on Friday extended police custody of actresses Ragini Dwivedi and Sanjjanaa Galrani, arrested on charges of drug peddling, for three more days. The court also extended the custody of event manager Rahul Thonshe, Senegalese national Pepper Loom Samba, businessman Prashanth Rankha and model Niyas Mohammed, all accused in the same case, for three more days.
The actresses appeared in court through video conferencing. They are housed at Santwana rehabilitation centre near Kiwai hospital and reportedly broke down following the court decision. Police said the actresses pleaded with personnel guarding them that they be sent home at night and that they don't mind appearing for questioning every day.
CCB police had appealed to extend custody of the accused for five days. "We have to question the accused a little more. Also, we need to collect nail samples of the accused for forensic tests. It will help us find out if they had consumed drugs," police said.
However, advocates appearing for the accused opposed the request, pointing out that police are basing their investigation only on digital evidences and mobile call details. There is no hard evidence, they said.
Meanwhile, leaked video footage shows Ragini arguing with police when she was taken to KC General Hospital on Thursday to give blood and hair samples. A leaked video on Thursday had shown Sanjjanaa had resisted the tests, before falling in line.
"If we are caught in this case, we will be sent to jail. Already our lives have been ruined. Forward the copy of the court order to our advocates. Let the blood test happen before them," Ragini was seen arguing.
The actresses were shown videos of them partying, but they told their interrogators that they did attend the parties but had no idea of drugs being sold or being used on such occasions.