Bengaluru: Potholes on Tumakuru Road give a traumatic twist to trips | Bengaluru News – Times of India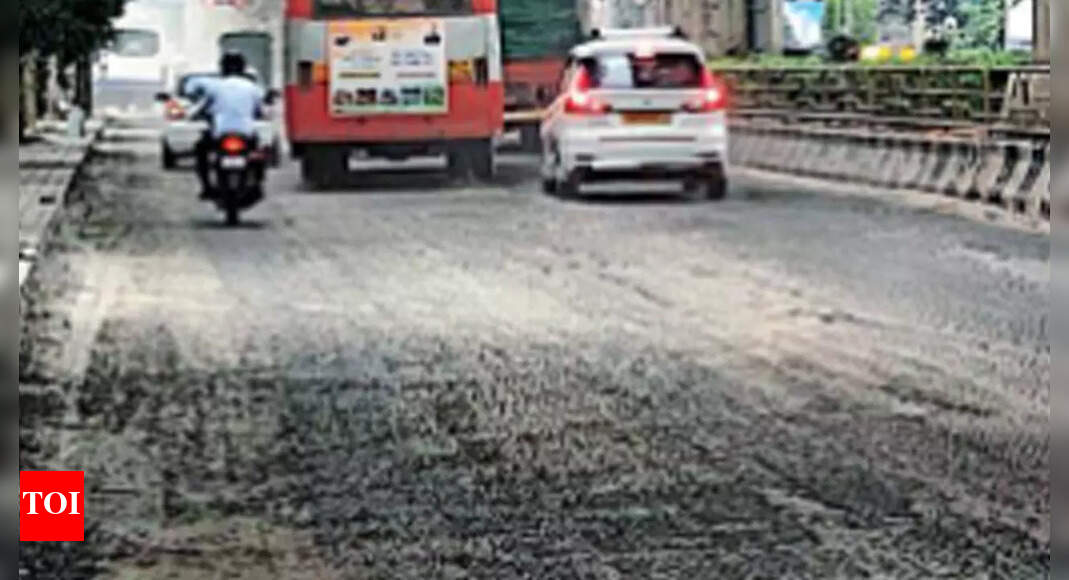 BENGALURU: The Tumakuru Road stretch from the down ramp of the flyover after Metro Cash & Carry to Goraguntepalya is an apology for a national highway.
Riddled with potholes, the road has slowed down traffic movement. No motorist relishes the back-breaking journey that leaves one feeling rickety. A part of the stretch is whitetopped but that has not spared commuters any misery.
Given the signal lights, especially at the staggered Goraguntepalya-Outer Ring Road intersection, motorists often end up taking 45 minutes to cover what is less than a two-km-long stretch.
C Sandhya, a frequent commuter, said: "Something has to be done about this road. As we stand at the signal, we notice how slowly each vehicle moves. The plight of those commuting on two-wheelers is even worse. It is very difficult to navigate around the potholes, especially when it rains."
The road is one of the busiest and has a high density of vehicular movement at any time of the day. It links the state capital with most North Karnataka districts. Besides, the junction is widely used by people commuting between west and east Bengaluru.
'Rain adds to chaos'
"Goraguntepalya Junction is among the busiest junctions of the city. Many heavy goods vehicles, private ones and KSRTC buses heading to other places and entering the city, office-goers, factory workers and innumerable residents pass this junction every day. Naturally, heavy traffic flow can be seen round the clock, peak hours in particular. When such is the situation in normal days, rain and potholes add to the chaos. Had there been no potholes, vehicles would smoothly pass the junction. Due to potholes, speed is cut down drastically, causing long traffic jams," a senior officer from Yeshwantpur traffic police told TOI.
Commuters also believe that the number of accidents goes up with vehicles suddenly changing lanes to negotiate potholes.
The road is also littered with gravel and asphalt shards, raising the risk of skidding for two-wheeler riders. Abhiram H, who often uses the road to reach his office, said: "The snail's pace of traffic and the condition of the road can put one in an irritable mood first thing in the morning. I now use an alternative route to reach my place of work which is longer. I hope they fix the problems soon."