Bengaluru: Postman by day, vocal guitarist by night | Bengaluru News – Times of India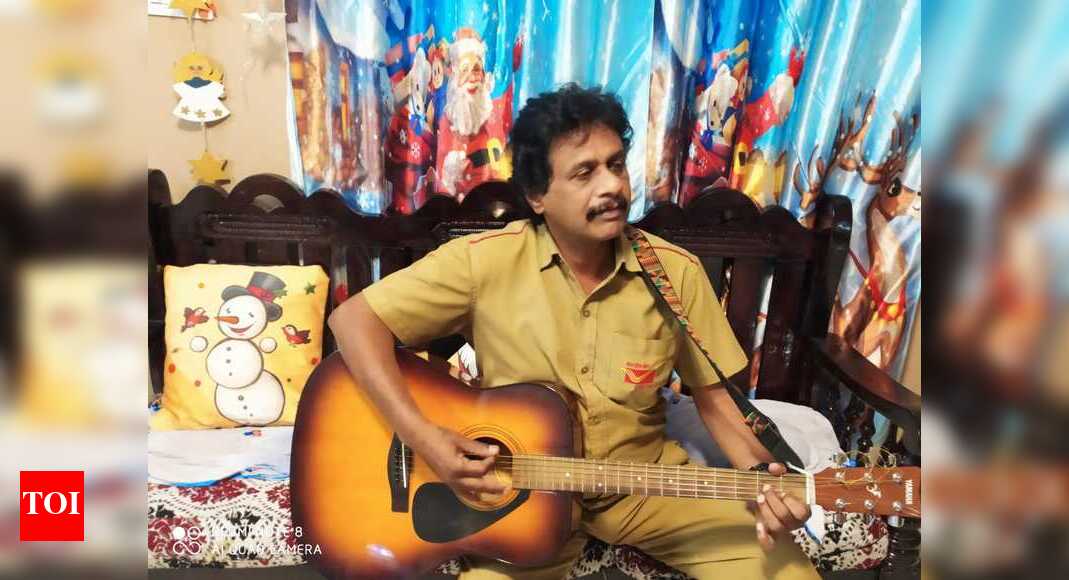 BENGALURU: His days are all about parcels, letters and long trips, while most evenings are spent plucking strings of his favourite guitar and crooning a soulful melody. Meet Gerard Leo Anthony from Babusapalya in Horamavu, a postman by profession for the last 27 years in Bengaluru and a vocalist-cum-lead guitarist by passion.
Fondly called Leo — he works at HAL 2nd Stage post office in Bengaluru — his popularity rocketed during the pandemic when he began making videos of his music performances and posted them on Firework, a short-video online platform. The videos also contained bytes of his experiences of being a postman.
"A friend of mine introduced me to the platform and now I have numerous fans and followers online," Leo said, while explaining how he juggles work and music. "It is a new-found stardom and I'm enjoying it."
His love for music saw him turn down numerous shots at promotion — he says he could have made postmaster. He says he wanted to pursue his musician journey, which began in his teenage-days when he performed at now bygone pubs and diners of old Bangalore.
"My dad worked in the postal department and I too was dragged into it," laughs the 56-year-old, who joined the department in 1995.
Even while Leo traverses the city delivering letters, parcels and money-orders, there is a tune running through his head. The evening cannot come fast enough, when he can be reunited with his guitar.
"I used to sing and play the guitar in school and in the church choir," he said. "Even after I joined work, I couldn't part ways with music and I always found time for it, despite my busy work schedule.
Leo is lead singer and guitarist of a band called Jukebox 300, which was formed with four of his friends. The band has been enthralling Bengaluru audiences at clubs, parties and other private events for over a decade now.
And although Leo sports bright colours while on "stage", his khaki workwear is never far behind. "I often have people coming up to me and curiously asking if I was the postman they would have spotted on the streets," laughs the guitarist.
With professional retirement coming in a few years, Leo plans to turn to music full-time and engage in composing songs in English and Kannada. He is involved in a Kannada movie project, where he shared his guitar expertise for a few numbers.