Bengaluru: Post-Covid heart attack registry sees 26 cases | Bengaluru News – Times of India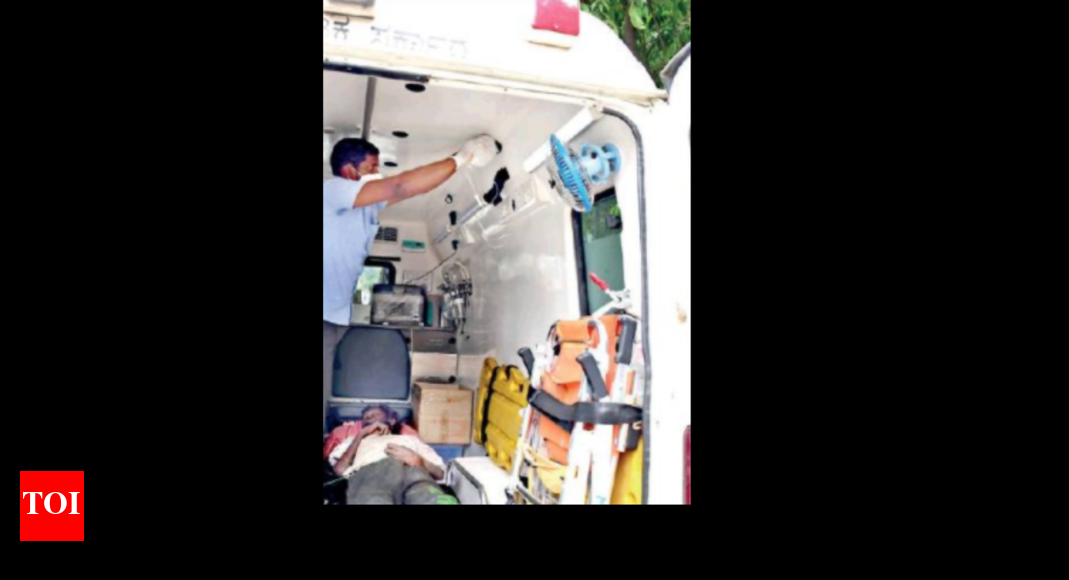 BENGALURU: Patients who recover from Covid-19 are at a higher risk of suffering a heart attack regardless of the severity of the viral infection, a study by doctors at Bengaluru's Sri Jayadeva Institute of Cardiovascular Sciences and Research (SJICSR) has found.
Doctors at SJICSR studied 26 patients — all had recovered from Covid — and their condition was documented in a first of its kind post-Covid heart attack registry. All of them survived with appropriate treatment. The registry was launched on June 1 after doctors noticed the trend of patients recovering from Covid but then returning with symptoms of heart attack.
All 26 were admitted at Jayadeva between June 1 to 30 with acute coronary syndrome or heart attack. The cohort did not include active Covid-19 patients suffering heart attack. Nine of the 26 were women and all were above the age of 30 years, including five who were above 60. Ten, or 36%, had no risk factors.
Of the 26, only 10 were hospitalised when they suffered Covid, including two who were treated in ICU. The remaining 16 were asymptomatic. The time interval between Covid illness and heart attack was between 21 days and 108 days (average 51.5 days).
The 'Study on Incidence and clinical profile of acute coronary artery syndrome (heart attacks) in recovered cases of Covid infection' was conducted by a team led by Dr Rahul S Patil, interventional cardiologist & head, premature heart disease division, SJICSR and included Dr CN Manjunath, director, and doctors Sridhar L, Jayshree Kharge, Nataraj Shetty and Chethan Kumar. The research was initially meant to be completed in a month but was extended for two more months to study the impact of the second wave.
"Covid has implications on the functioning of the heart, since it interferes with the blood clotting mechanism," Dr Patil. "Of the 26 patients, 24 had cardiac complications within three months of recovering from Covid." Most were infected during the second wave.
Typical symptoms
These patients presented typical signs of heart attack such as chest pain, sweating, fatigue, said Dr Manjunath. Inferences of the study indicate the most common cardiac presentation was acute myocardial infarction. Almost half the group had come with delayed presentation.
"The reason for delayed presentation could be confusion between post-Covid or 'Long Covid' symptoms and cardiac symptoms. Therefore, the need to spread awareness on these symptoms is all the more acute," said Dr Patil.
Dr Patil said cholesterol plaques (deposits of cholesterol) in coronary arteries are usually stable and rarely cause problems. But when people suffer Covid, these plaques become unstable due to high inflammation.
"Stable plaques rupture and become unstable and turn into a raw wound in the artery. The blood cells, platelets flowing through the artery start sticking to the wound and they form a clot blocking the entire artery. This leads to heart attack," Dr Patil said. "We have heard about multiple cases of massive cardiac arrest post-Covid leading to deaths. But these cases are not documented, and they may be at the other end of the spectrum."
Dr Manjunath said Covid leads to a hyper-inflammatory response that can cause blood clots in the arteries. "There were cases like this before Covid too, but in these cases, they all suffered from Covid. So, it is safe to say Covid could be a precipitating factor."
He said considering cardiac risk factors, those who recover from the viral disease, especially those who were treated in ICU, are put on blood thinners for two to three months.
SJICSR has seen a total 400 cases of patients with active Covid infection suffering from cardiac ailments from January 2021 to June. "Mortality in cases of heart attack during active Covid infection is 19% as per our data," said Dr Manjunath.
However, in these cases, Covid patients suffered inflammation in the heart muscle leading to myocardial injury.