Bengaluru: No cash for Covid test, man couldn't fly brother's body to Odisha | Bengaluru News – Times of India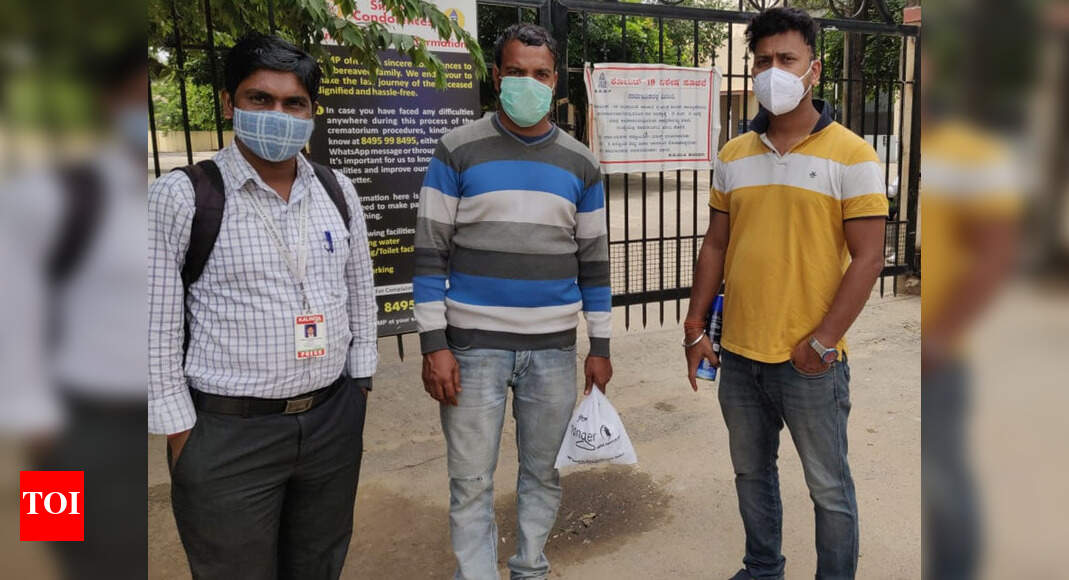 BENGALURU: Refused permission to take his labourer-brother's body home on a flight from Bengaluru airport because of the lack of a Covid-19 negative certificate, an Odiya man cremated his sibling in the city, while tearfully streaming the ceremony on WhatsApp for his bereaved sister-in-law and nephew.
Sangram Sahu, 33, from Sohad village in Dhamanagar Block, Bhadrak district, Odisha, did not have money to procure a Covid-19 negative certificate to transport the body of his brother Sanjit Sahu by air. Sangram works as a security guard and returned to his village by train on Wednesday, carrying the ashes of his 35-year-old brother.
Sanjit committed suicide at his accommodation in Mahadevapura on the evening of June 15.
Life became an unending series of tragedies for Sanjit when Covid-19 struck the country last year. Working in a factory as a labourer, Sanjit lost his job when the nationwide lockdown was enforced in March 2020. He went back home but things only became worse in the village. He returned to Bengaluru in February this year, with brother Sangram for company.
The brothers secured jobs in different manufacturing units in Mahadevapura in the tech corridor.
"As Sanjit was about to receive his first paycheck, another lockdown came into effect and he was left penniless. He was unable to send money back home to his elderly parents, wife and son and he endured severe mental agony," recalled Govind Barik, an Odiya journalist and an acquaintance of Sanjit.
Sanjit committed suicide by hanging himself from the ceiling of his accommodation in Mahadevapura on the evening of June 15. With his wife Bharati and sevenyear-old son Sagar Sahu pleading to see Sanjit one last time, Sangram borrowed Rs 20,000 from friends in Bengaluru and decided to fly his brother's remains to Odisha.
"A local agency was contacted, and they booked two tickets to Kolkata on a 11pm Air Asia flight on June 17 for Sangram, and Sanjit's corpse to be flown in cargo," said Govind.
No RT-PCR, flight denied
Unfortunately, Sangram, who cannot read English, realised that a Covid-19 negative certificate was mandatory for the deceased only after reaching the Kempegowda International Airport (KIA). The airline ground staff had no choice but to refuse to load his brother's remains on the Kolkata flight until he furnished a negative report.
"They missed the flight and had the option of booking another flight after taking a Covid test, but Sangram didn't have the money for it. He had managed to collect Rs 20,000 with the help of friends and acquaintances after much persuasion and hardship," Govind said.
With no money to transport the remains of his brother, Sangram stood the entire night at the airport beside an ambulance carrying his brother's remains. Eventually, with help from some locals, Sanjit was cremated by BBMP staffers at Sumanahalli crematorium on June 18 evening.
Sanjit's wife, son and parents who were waiting to see their sole breadwinner one last time had to watch the last rites via WhatsApp recorded through Sangram's phone. With more help from friends, Sangram boarded a train from Bengaluru to Bhubaneshwar on Monday with his brother's ashes to perform the final rituals.