Bengaluru: Nigerian nabbed for smuggling ecstasy pills | Bengaluru News – Times of India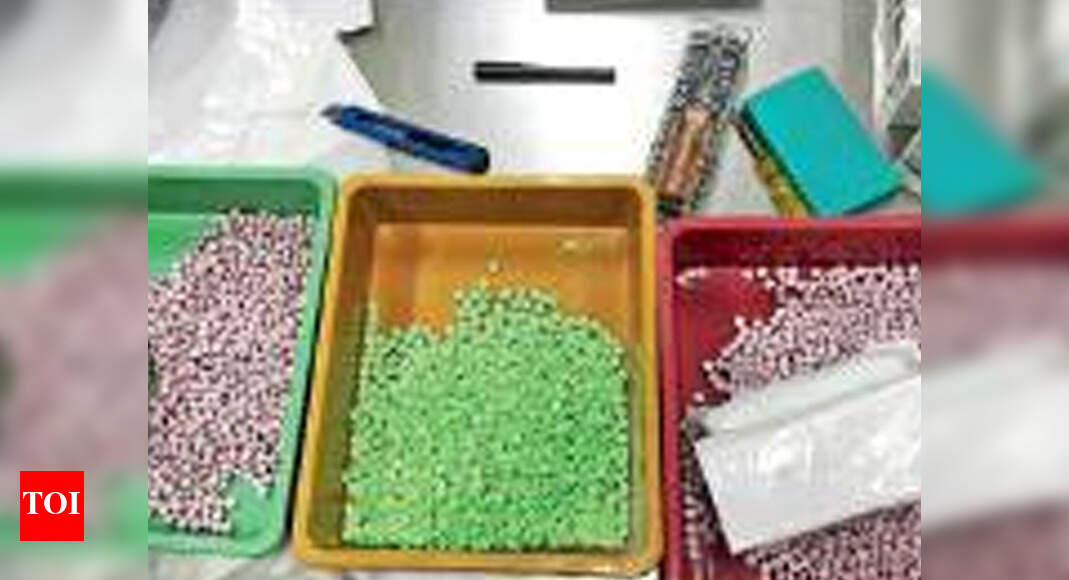 BENGALURU: A Nigerian national was apprehended by Bangalore Customs sleuths in connection with the haul of ecstasy pills worth Rs 1 crore at Bengaluru airport recently. Sylvester Henry Owen, 41, was detained at his rental home near Hommadevanahalli, near Bannerghatta Road, on Thursday. Sleuths say he was staying in Bengaluru on the pretext of importing and exporting hair for wig making.
On Tuesday, Customs' Cargo Intelligence Unit (CIU) sleuths had unearthed about 1,980 ecstasy pills hidden inside a German-made foot massaging machine at the air cargo complex at KIA. The machine had arrived from Belgium through DHL couriers.
Growing suspicious after scanning the package, sleuths had opened it to find three packets containing the pills also known as MDMA or Molly, neatly hidden inside brown duct tape packing in the machine. Tracking the consignee details with help from DHL delivery staff and Hulimavu police, a team of customs officials knocked on the doors of the receiver in Hommadevanahalli on Thursday morning.
"A man came to the courier van and attempted to take delivery of the parcel by producing his identification card. Our team immediately pinned him down and raided his rented home where we found another 200g of ganja," an investigating officer said.
He was identified as Sylvester Henry Owen, a Nigerian passport holder. Customs says Owen had the pills sent through his associate in Brussels and it was concealed in the massager and sent to KIA. Sleuths say Owen had planned to procure the psychotropic substance for sale in Bengaluru.
Owen was produced before a magistrate on Friday evening and remanded in judicial custody, sources added. An investigation is underway to find out if Owen had smuggled drugs on earlier occasions and on his local links in substance peddling.