Bengaluru needs uniform growth to realise potential | Bengaluru News – Times of India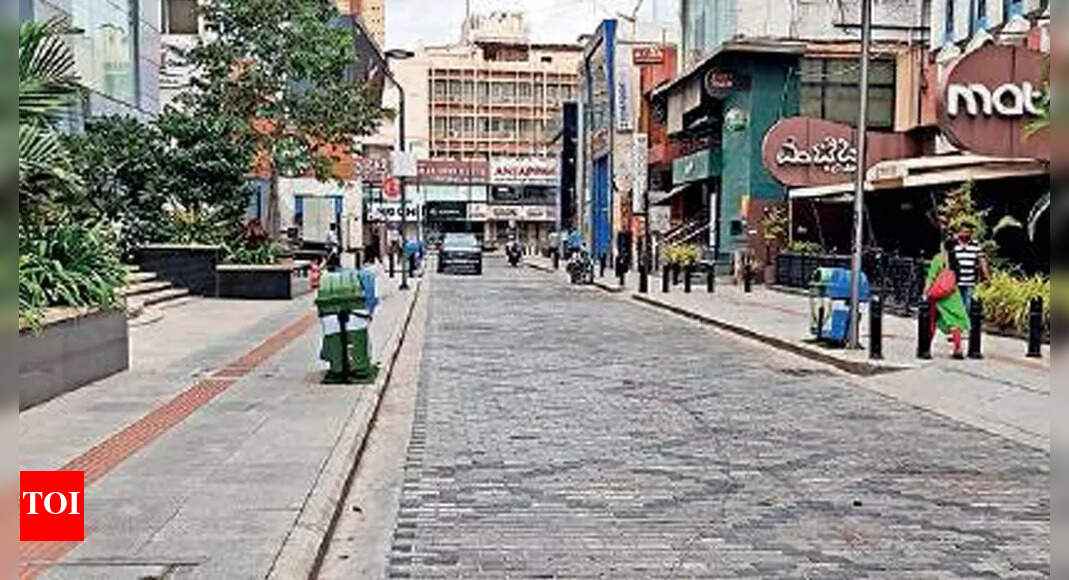 Bengaluru might be the envy of several cities, domestic and global, but the country's 'Silicon Valley' is plagued by unending infrastructure woes and muddled governance.
There are multiple reasons for this. While lack of coordination between civic and utility agencies, irregular terms of its council, absence of sustained focus from the state government and missing collective responsibility stand out, the city's problems also date back to failure on the part of town planners to foresee its rapid rise from a sleepy pensioners' paradise to cosmopolitan potpourri.
That Bengaluru grew the way it did — bereft of proper planning — has resulted in challenges in every aspect of its citizens' lives, from water and air to mobility and infrastructure. It's still not late though for collective effort to ensure the city achieves its full economic potential.
Mobility woes
At one crore (around 70% of them two-wheelers), the city's vehicular population is not just a problem for its roads but also for the environment and sustainability. For its population, Bengaluru should have had at least 100km of Metro rail network, but it has roughly half of that. The suburban rail project has not moved an inch in 38 years, and BMTC is unable to take the load off streets. As a result, cabs and autos have burgeoned. If Bengaluru is to remain a livable city, other greener avenues must be explored.
Infrastructure issues
Those visiting the city will be forgiven for likening it to one huge 'construction site'. Several roads are dug up at any given time, while others are riddled with potholes. Even as we speak, major projects are being carried out on more than 6,000km of roads. Ironically, two agencies actually responsible for roads have projects running on only a small fraction of that — BBMP (800km) and Smart City (28km). Bescom (2,839km) and BWSSB (2,600km) are largely responsible for the current mess, while BMRCL has projects running on 56km. Factor in issues like flooding, incomplete flyovers and underpasses and missing pavements and the city's infrastructure woes appear beyond repair.
Drinking water
Lack of tap water is another challenge residents grapple with. It hasn't been so acutely felt over the past few summers thanks to copious rain, but still, the city hasn't been immune to the problem. BWSSB data shows at least 1,453MLD of water is pumped to Bengaluru annually from Cauvery but more than 30% of it is pilfered. This means each citizen is deprived of at least 30 litres than what is mandated per day. Of the 1,600 lakes/tanks that were in use when the British left, only about 100 that are unusable. BWSSB has been talking about rainwater harvesting for years, but nothing concrete has been achieved.
Waste management
Similarly, from handling just 200 tonnes of waste per day in 2000-2001, the BBMP suddenly found itself handling 3,700 tonnes in 2015, an increase of 1750%. During this period, its population grew only by about 60%. Currently, the city generates about 5,750 tonnes of garbage. Segregation at source is still not 100 and, as a consequence, BBMP is running out of dumps.