Bengaluru: Namma Metro's driverless train may run in 2022 | Bengaluru News – Times of India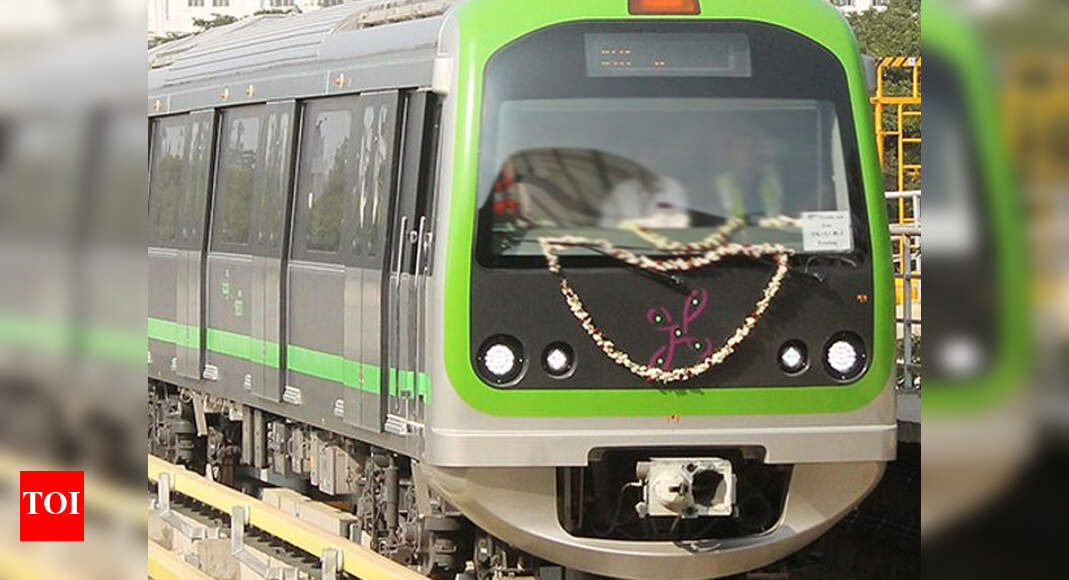 BENGALURU: Prime Minister Narendra Modi will flag off the country's first driverless Metro train in Delhi on Monday. The automated service may also become a reality in Bengaluru (Electronics City line) by 2022.
The 19km elevated corridor (RV Road-Bommasandra)on Yellow Line was supposed to be ready by November 2021 but has now been postponed to March 2022 due to Covid-19. BMRCL said driverless trains will be introduced as part of Communication Based Train Control (CBTC) signalling system.
The Centre has notified changes in Metro Railways General Rules, 2020 to allow driverless trains. The CBTC signalling system has already been implemented in new Metro networks like Kochi and Nagpur, but they are yet to commence driverless service.
It'll be the first time that CBTC, commonly called driverless technology, will be used in Namma Metro. It will help trains run automatically, while the operations will be monitored through control centres. Siemens recently got the contract to provide the CBTC technology for Yellow Line.
In addition to Electronics City, newer standalone lines like IIMB (Kalena Agaraha (Gottigere) – Nagawara) and Outer Ring Road-Kempegowda International Airport have been designed for CBTC system from the beginning.
BMRCL plans to upgrade signalling system of the existing Purple and Green lines after 10 years, once ridership reaches 40,000 passengers per hour per direction.
CBTC system allows different Grades Of Automation (GOA) as defined in the International Electrotechnical Commission. CBTC-equipped automation systems on Yellow Line will meet GOA4 standards. At present, BMRCL operates at GOA2, in which trains run automatically from one station to another, but drivers are responsible for opening and closing doors, obstacle detection on tracks and operating trains in case of disruption.
Metro lines in over 40 cities worldwide are running at advanced GOA4. "Unattended Train Operation at GOA4 helps trains run automatically between stations, halt at designated platforms, adjust speed, go to depots and turn round," said a BMRCL official.
In the CBTC signalling system, scope of human error is negligible and headways can be made shorter without compromising on safety. For instance, trains will maintain a distance with the help of sensors on tracks. Once the line switches to UTO, a train can accommodate more passengers as the driver's cabin will be removed.