Bengaluru: Migrants aboard Shramik trains get extra food packs | Bengaluru News – Times of India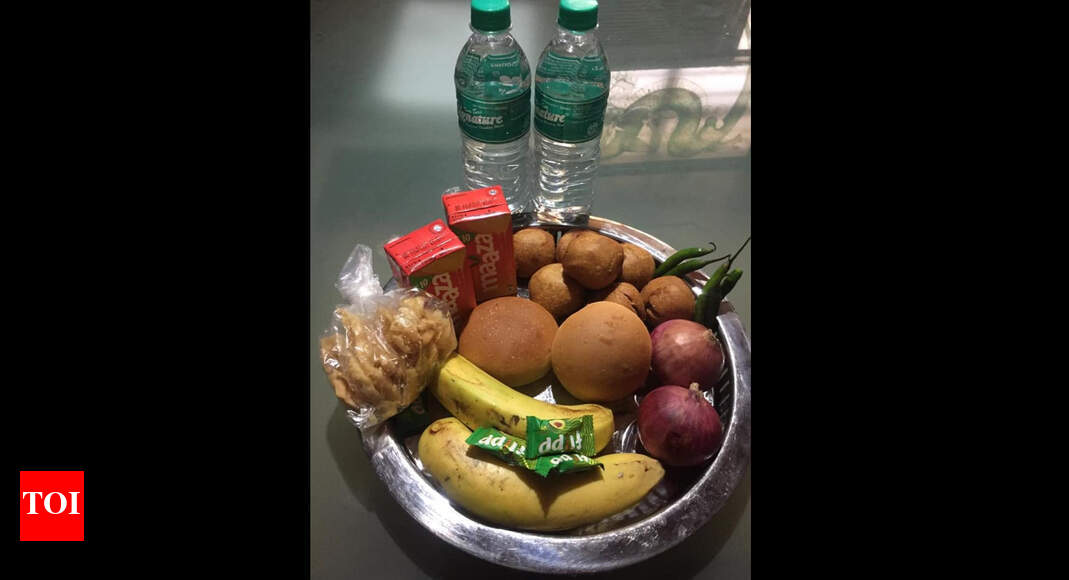 The additional pack contains litti chokha, four pieces of bun, two packs of juice, one packet of biscuit, 250g…Read More
BENGALURU: South Western Railway (SWR) and some NGOs have started providing extra food packets to migrant workers travelling on Shramik Special trains to reach their hometowns. This is being done because journey times have increased following diversions and track congestion in Bihar and Uttar Pradesh. Recently, one train bound for UP was diverted to the National Capital Region.
Many migrants aboard Shramik trains have complained that they faced delays of over 20 hours and struggled without water and food.
The Bengaluru division of South Western Railway has now begun supplying 'Gantway Saathi Aahar (friend till destination food pack)' to the passengers. This is in addition to the regular meal packs that the state labour department provides.
The department's meal pack contains vegetable pulao, chapati and sabzi, one boiled egg, butter milk, pineapple, water and sweet lime.
"We have received several complaints about delayed supply of food packs and water bottles by railway divisions on the route. This is causing further distress to migrant workers and damaging the railways' reputation. We have started giving emergency/reserve food packets," said a senior SWR official.
The additional pack contains litti chokha, four pieces of bun, two packs of juice, one packet of biscuit, 250gm papdi namkeen, two pieces of banana and two chocolates.
Ashok Kumar Verma, Bengaluru divisional railway manager, said the new initiative had received good response. "The initiative is sponsored by various NGOs," he said.
Railway officials are also distributing toys among children aboard trains. The state government is bearing the cost of migrants' travel, bus fare.
Indian Railways has operated 2,600 Shramik Special trains. Eight per cent were bound for destinations in Uttar Pradesh and Bihar. "As all the trains were converging on one route, some network congestion was experienced on North Central Railway and West Central Railway zones," an official said.