Bengaluru: Mall reaches Covid-wary shoppers' doorstep | Bengaluru News – Times of India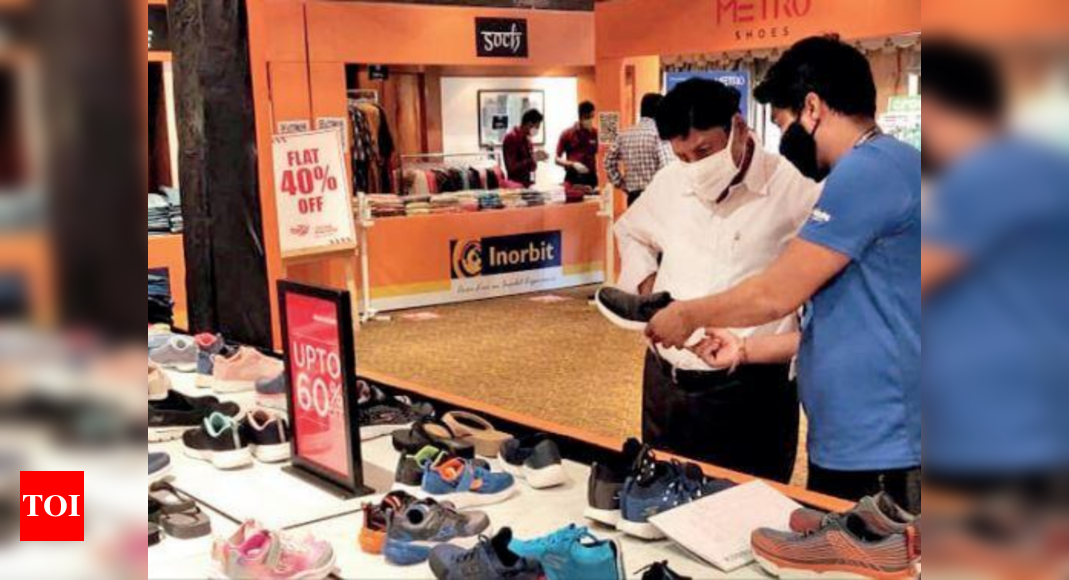 BENGALURU: If farming community members were visiting apartment complexes during lockdown for direct sale, a new trend seems to be emerging in the city's retail business space now. With shopping centres yet to see the kind of footfall they did in the pre-pandemic times, a mall in the city has now reached out to premier societies to set up stalls of branded items on their premises.
Inorbit mall, Whitefield rolled out Mall on the Move, an initiative under which it set up outlets of six fashion brands inside Adarsh Palm Meadows in the same locality from August 14-17. US Polo, Flying Machine, Metro, Skechers, Soch and Celio have set up stalls inside the clubhouse of the residential enclave.
The mall said this is a pilot project and the same will be rolled out in Hyderabad and Mumbai soon, apart from other neighbourhood societies in Bengaluru. "At a time when people are cautious about stepping out, Inorbit decided to reach them in their own neighbourhood, where they could shop with minimum contact. We set up stalls in Adarsh Meadows society comprising 550 villas. Residents of the complex could shop from the brands present at our mall and also avail some offers and discounts," said Naviin Ibhrampurkar, head of marketing and corporate communications for Inorbit Malls.
The mall ensured all safety protocols were in place and gave away safety kits to people who came for shopping. Merchandise was steam-ironed after the customers went through the selection.
Ibhrampurkar said residents were keen that they return with the initiative again as they want to shop for the upcoming festive season.
Inorbit said the stalls made a sale of Rs 1.5 lakh till Saturday night. "Inorbit has also facilitated shopping via video calls. Customers can video-call stores located in the mall through WhatsApp and select their favourite products virtually. These products will be delivered to their doorstep or one could pick them up from the mall's drive-in location," said Ibhrampurkar.
The mall has seen improvement in footfall in August and hopes for better business during the festive season.
"I am sure such a shopping experience, with so much ease and precautionary measures mutually benefiting the mall authorities and the society residents, will be appreciated by all," said Jagvir Singh Rawat, food and beverage manager, Palm Meadows Club, Adarsh Palm Meadows Society, Whitefield.